Website and Vrbo
Go to your Reservations Table or Calendar View and click on the reservation you would like to modify.
Changes to the reservation dates in the Details Page will automatically update your reservations calendar.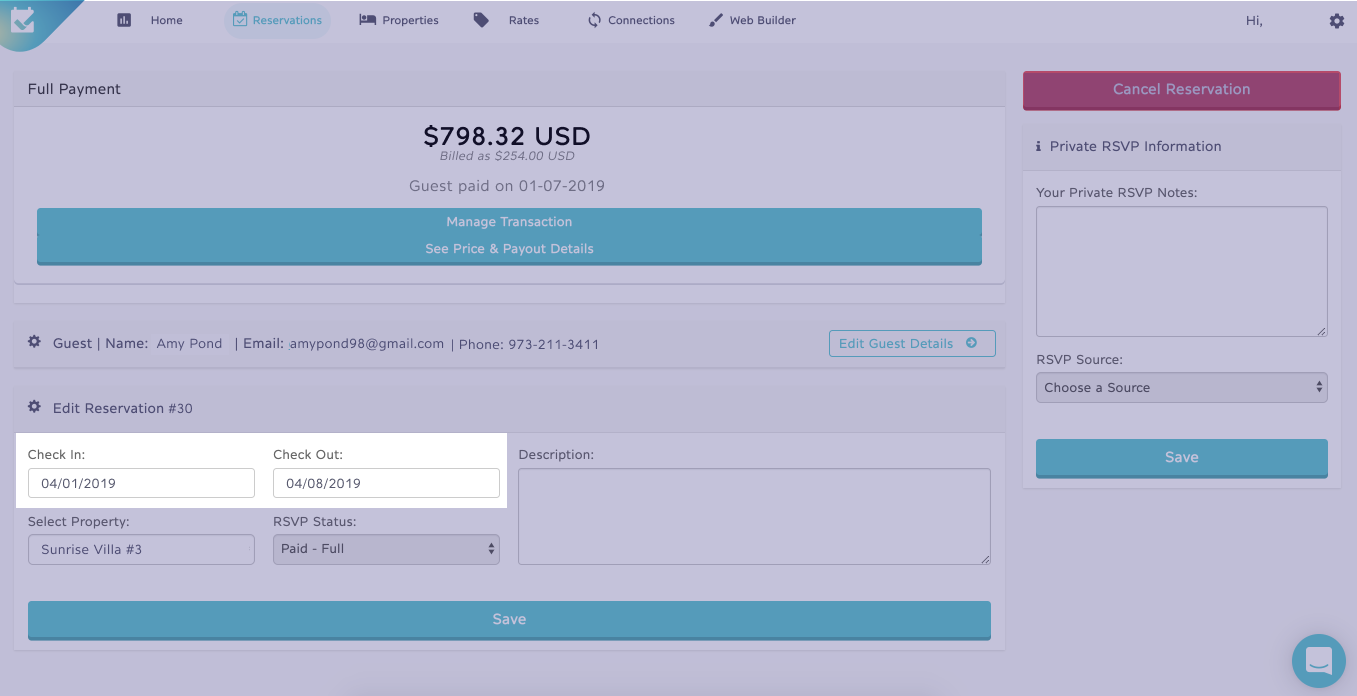 If the modification results in a refund to the guest (and the cancellation period has not expired yet), use the "Manage transaction" button to issue a partial refund.
If the guest needs to be charged an additional amount for extra nights or issued a partial refund (after the cancellation period has expired), please reach out directly to your Connection Specialist to request the payment modification.‍
Booking.com‍
Guests can modify reservation dates directly in their Booking.com account.
If the new dates are available, Futurestay will be notified and automatically adjust the reservation, payment, and update your availability calendar accordingly.
‍Airbnb‍
If you need to make a change to a confirmed Airbnb reservation, you can submit a change request to your guest through your Airbnb host account.

Go to Your Reservations
Click "Change" or "Cancel" next to the reservation you want to change
Choose "Change Reservation"
Click "Submit Alteration"
If the guest accepts your request, the reservation will automatically be updated in your Futurestay Dashboard.
Questions?
For any additional questions please reach out to your Connection Specialist.