Click "Select Connections" for Step 3 of your Getting Started Checklist. A window will open, allowing you to select the listing sites that you want Smart Connections™ for.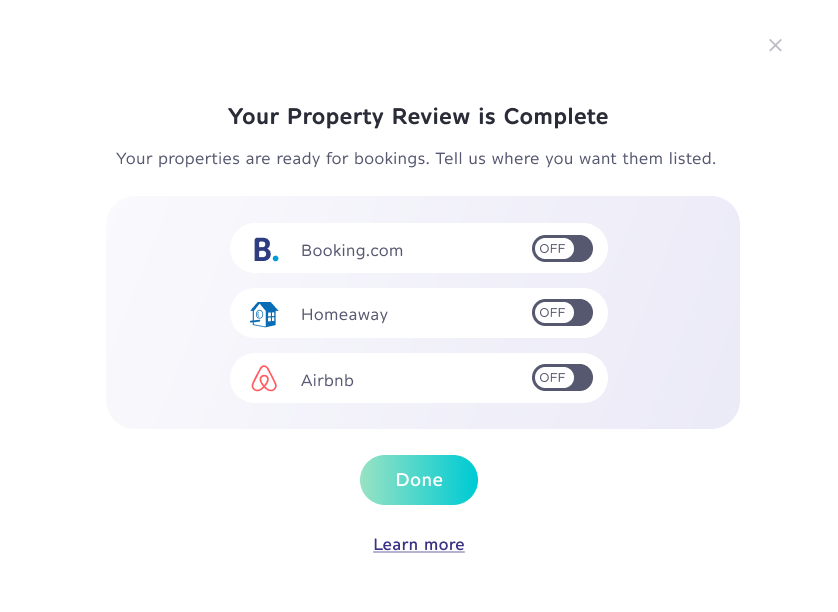 When you click the switch, it will change from "OFF" to "Pending." This "Pending" state is normal. It has sent a notification to your Connection Specialist that you are interested in Smart Connections™ for that listing site.
Your Connection Specialist will be in touch with the next steps for turning your Smart Connections™ "ON."
You can continue to Step 4 of your Getting Started Checklist while you wait.
_____________________________________________________________
Note: You can also read this article to turn your Smart Connections™ on from other areas in your Futurestay Dashboard.
‍