If You're Getting Started with your Futurestay Dashboard
If you haven't added any properties into Futurestay, your "Properties" Page will be empty. Use the "Import Properties" button to add some.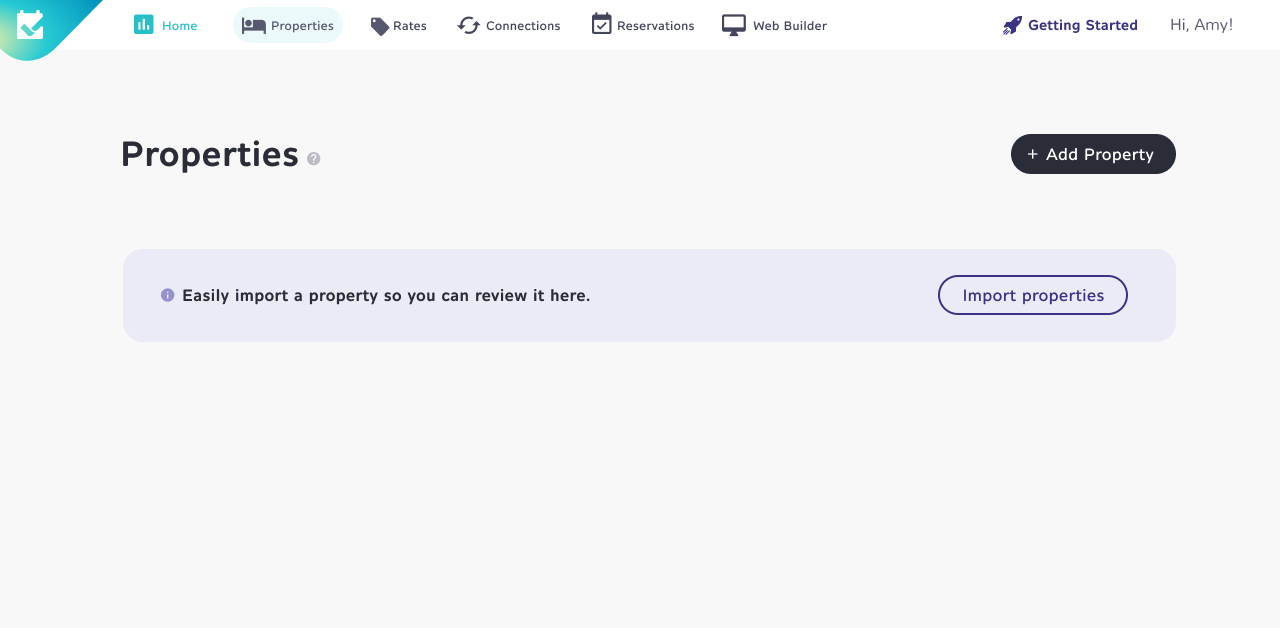 I've Already Imported Properties to Futurestay
If you've imported your properties to Futurestay and are on Step 2 of your Getting Started Checklist, your Properties Page will look like this: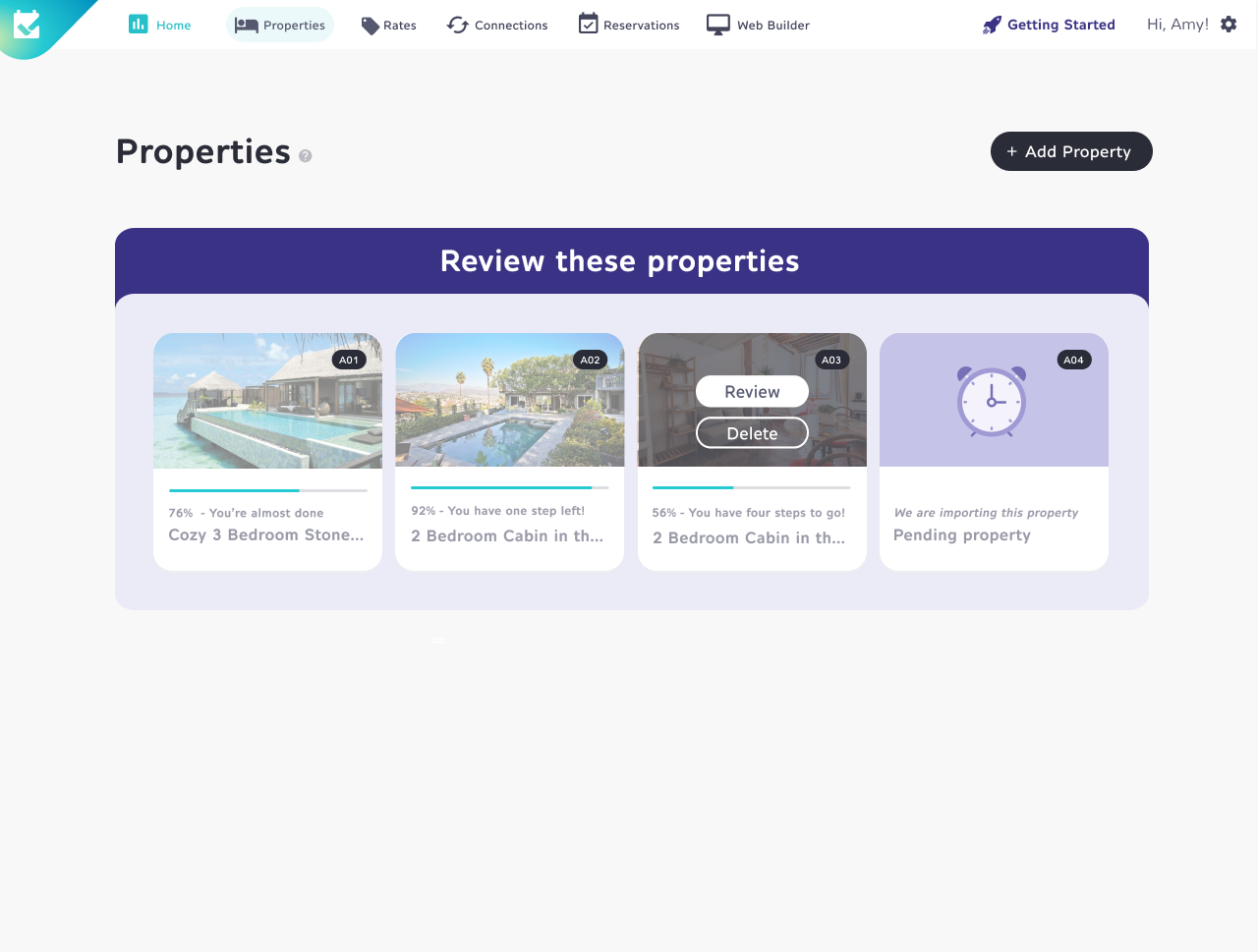 The purple box will prompt you to review your imported properties. Hover over each property card to review them.
Reviewed Properties
Once your properties have been reviewed, the purple box will go away. This is the standard view of your Futurestay Dashboard, once you've reviewed your properties.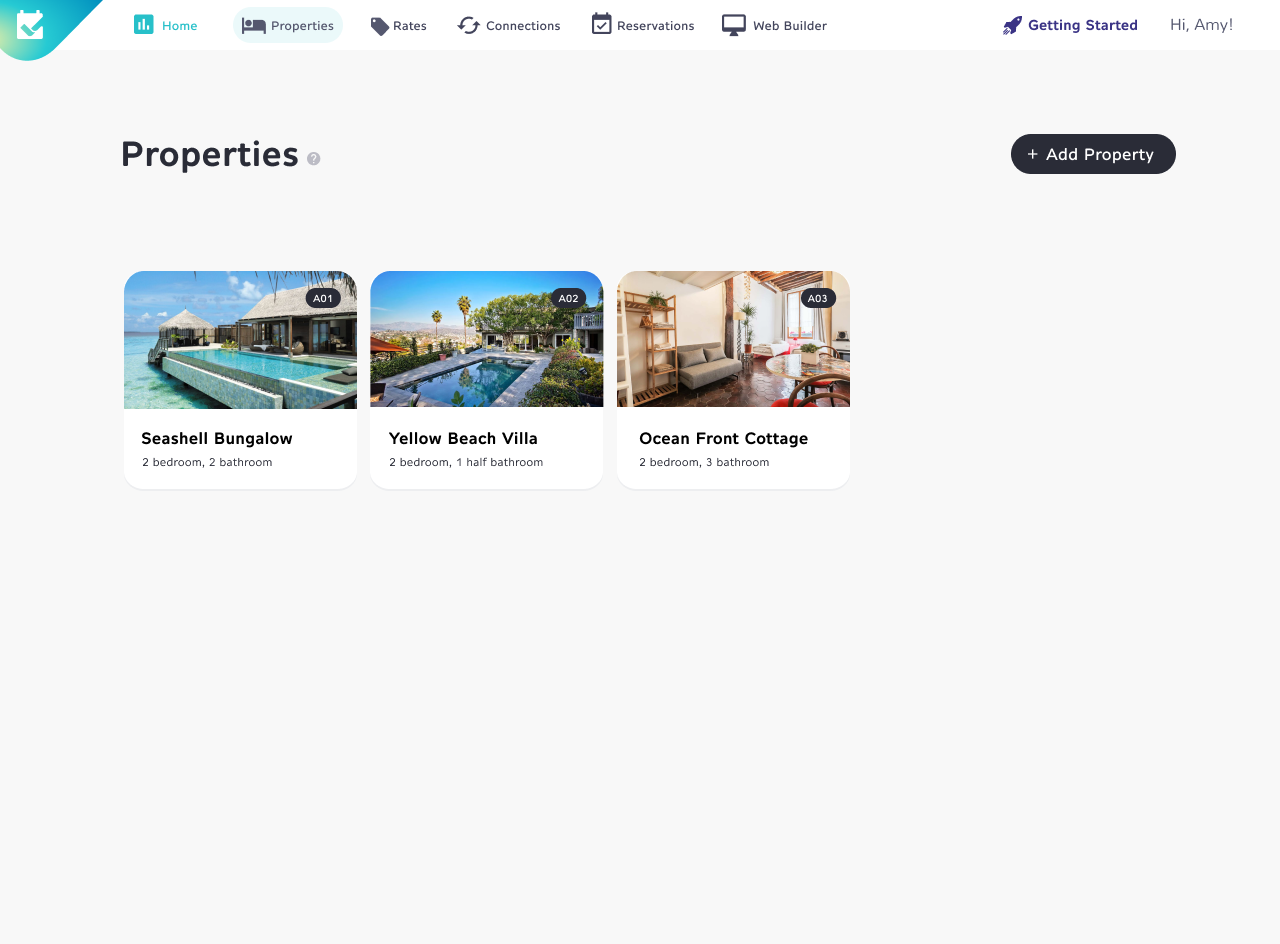 If you archived any properties, you will also have the archived section: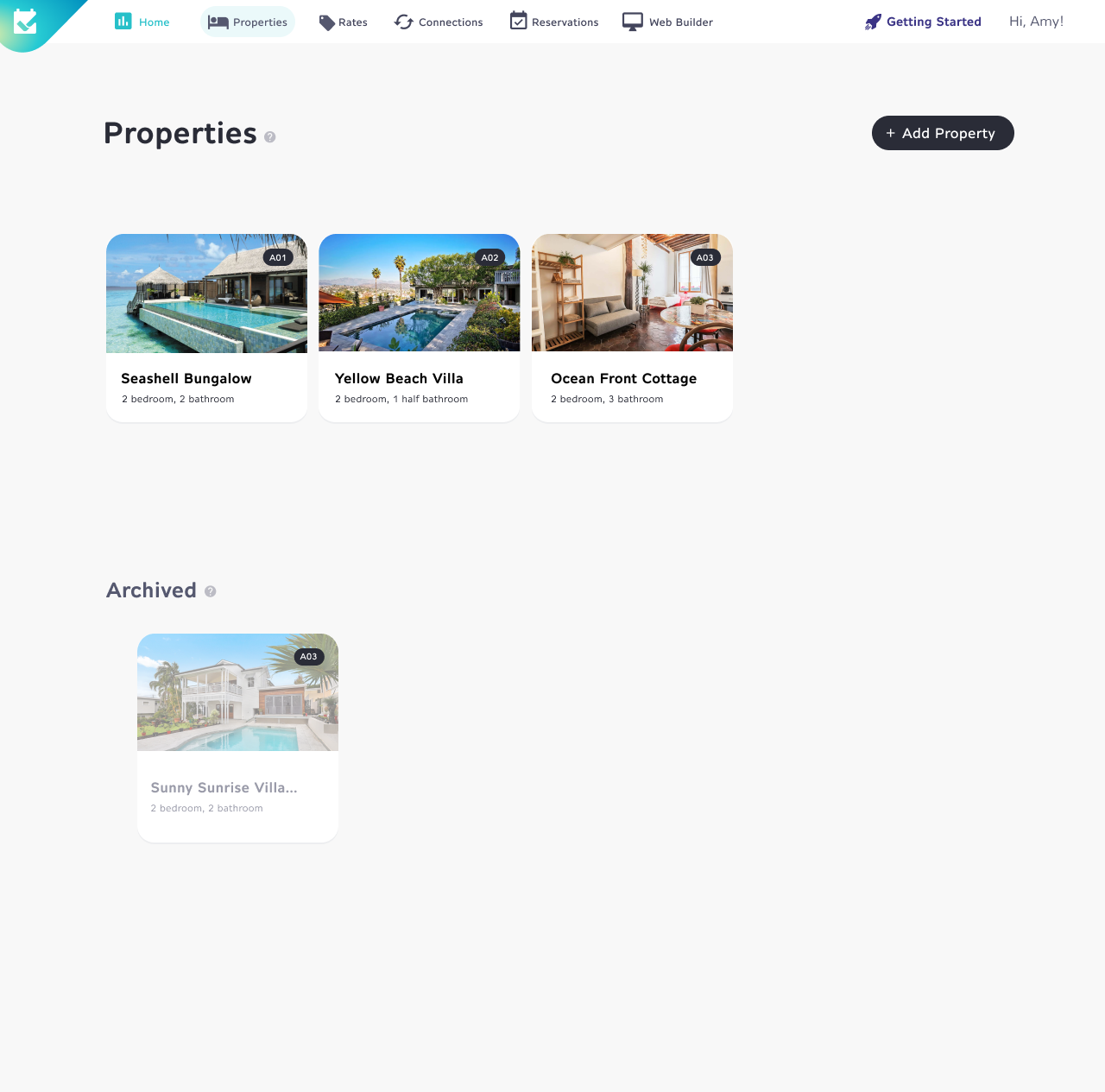 Adding Properties to Your Dashboard
Use the "+Add a Property" in the right-hand corner.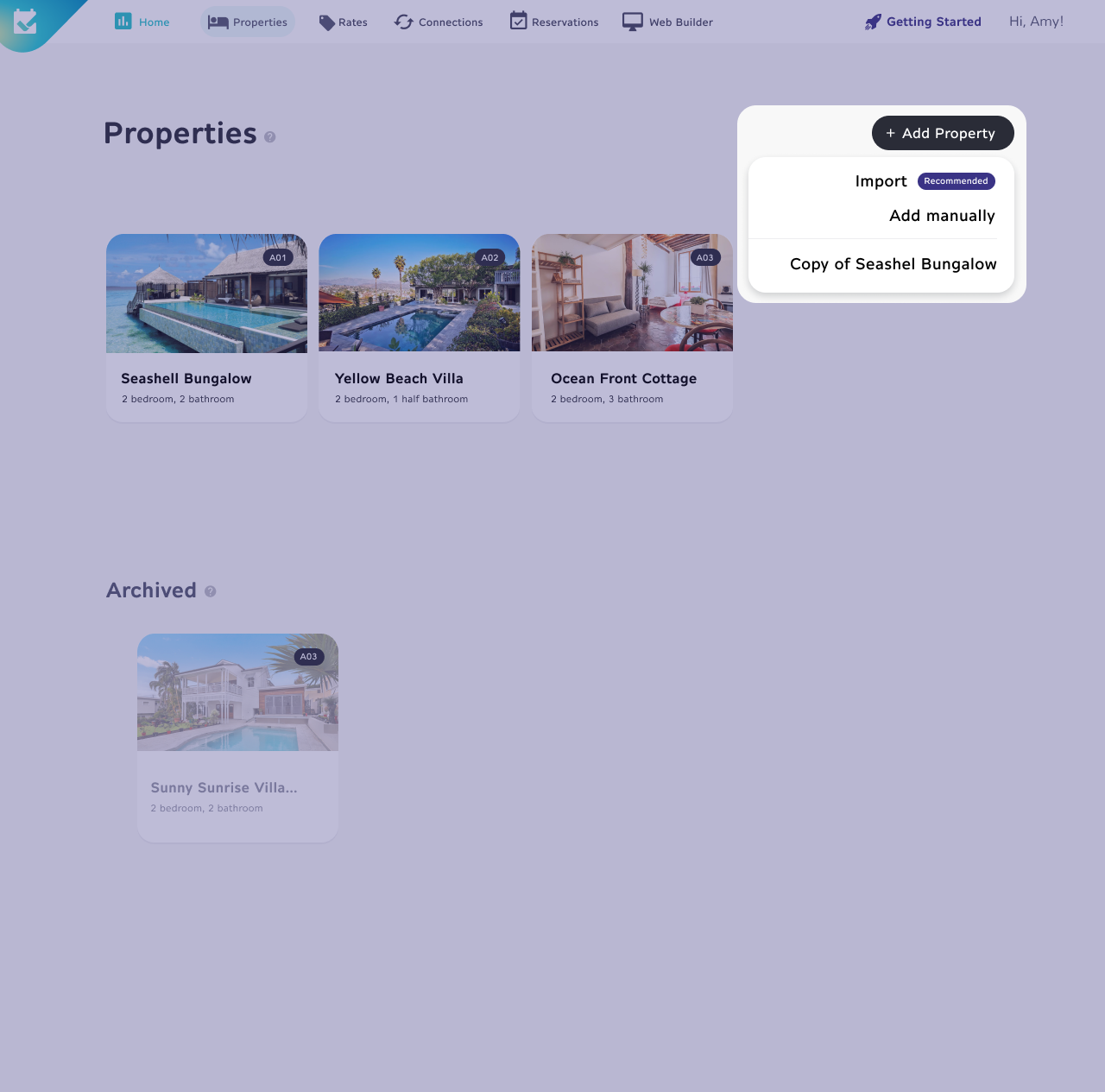 If your property is listed online, import to your Dashboard using the first option. If your property isn't available online, add it manually by using the second option.
Are your properties similar in type? Click "Copy of [property name]" to make a duplicate of a property that is not listed online.
Note: Make sure to review every section of a copied property.
Questions?
Do you have any questions not covered within this article? Please reach out to your Connection Specialist through phone, email, or chat and they will help you.