At Futurestay, your "Dashboard" is the software that you've signed up for, that houses all of the pieces of your business.
When you log in to your Dashboard, the first view you will always come to is your Home page. This page is the "quick view" of all of your important business information.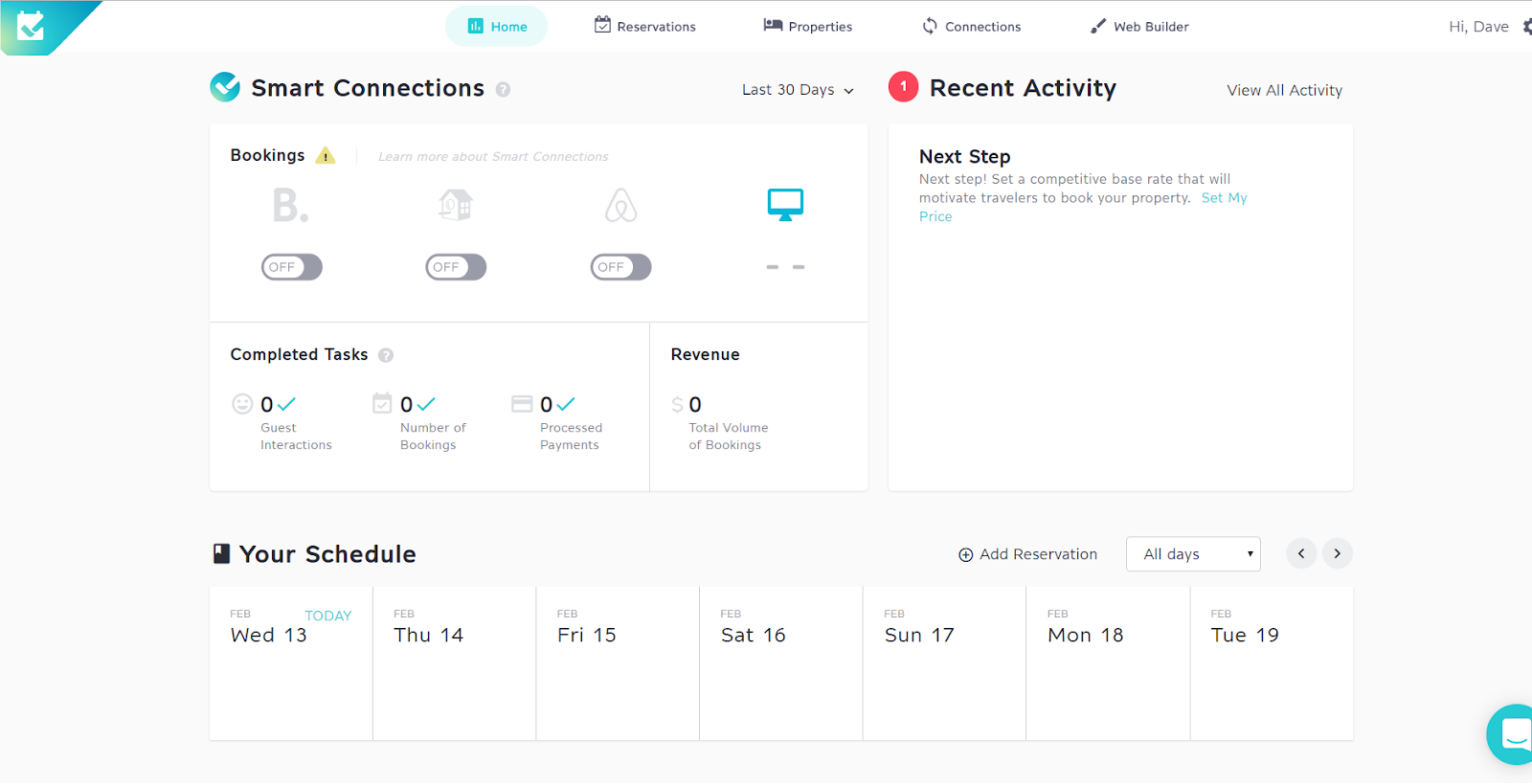 Menu Navigation
As you can see from your Home page, you have your main navigation. Your navigation includes pages to your Reservation calendar, Rates, Properties, Connections, and Futurestay Web-Builder.
For now, we'll focus on the Home page.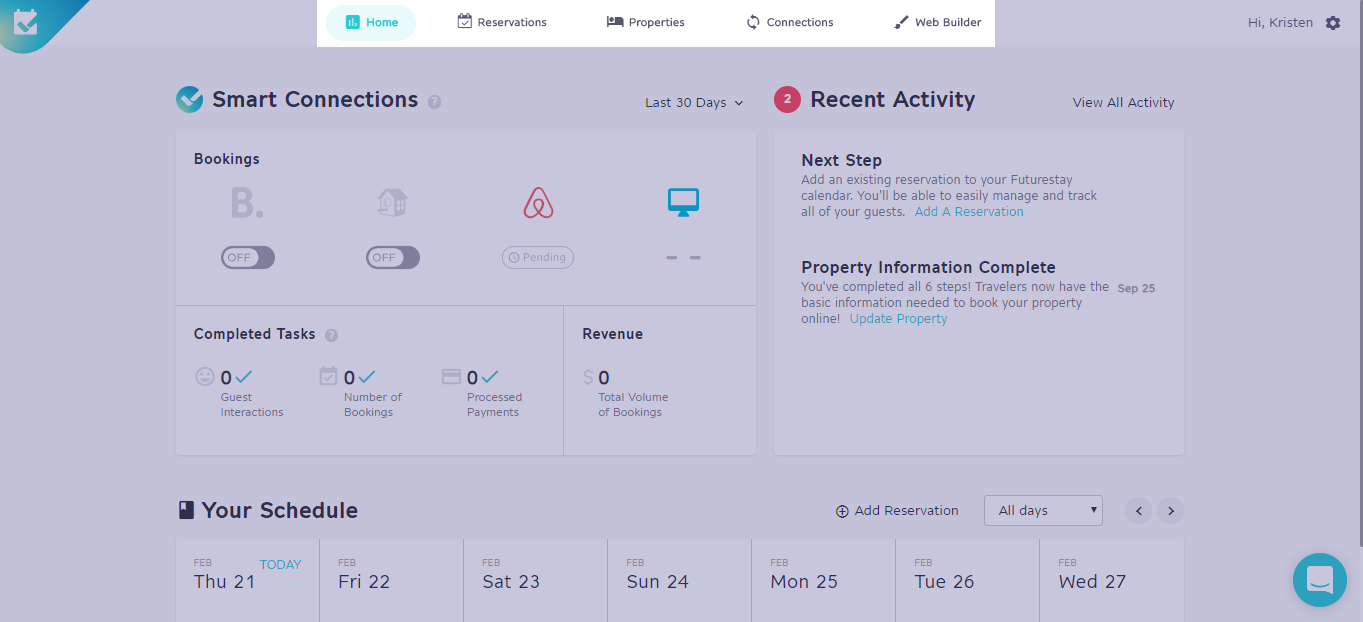 Smart Connections™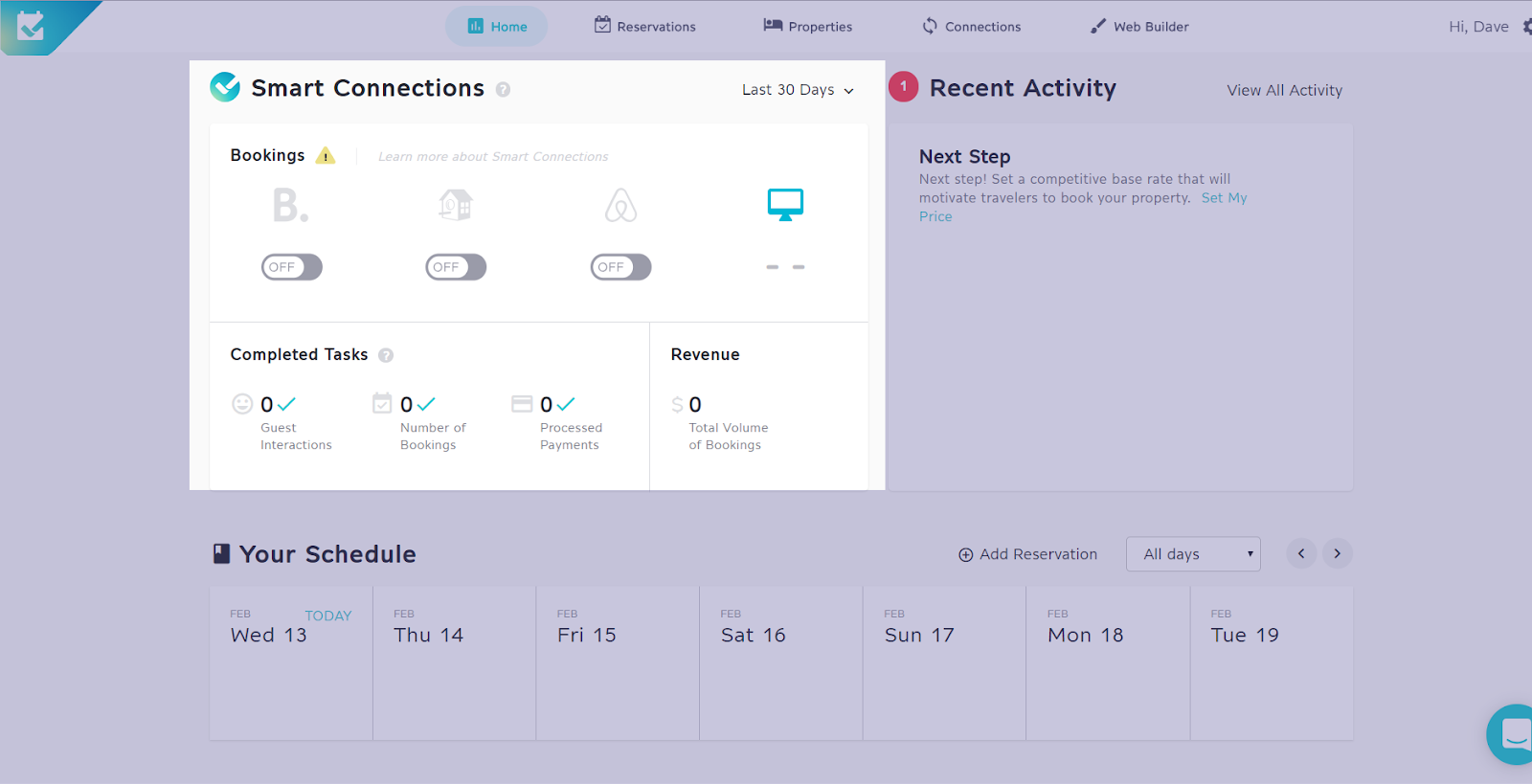 If you haven't turned your Smart Connections™ your buttons will be set to "Off." When your Smart Connections™ are "On" a number will appear under the icon. This number shows how many bookings you've received on the channel.
When the Smart Connections™ are "On" the list of "Completed Tasks" will be populated.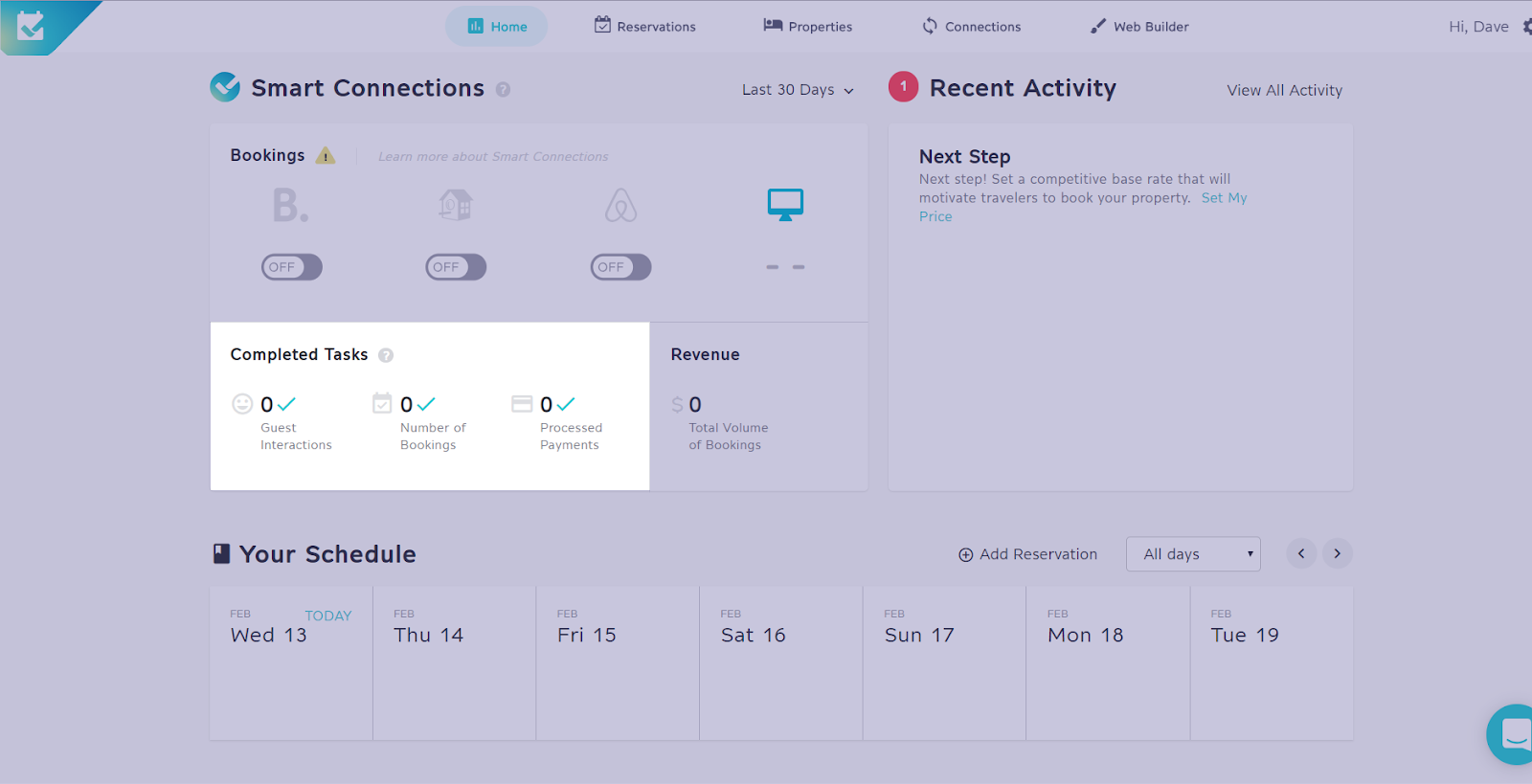 Your Completed Tasks allows you to see how many bookings, guest interactions, and processed payments your business has received since you turned on your Smart Connections™.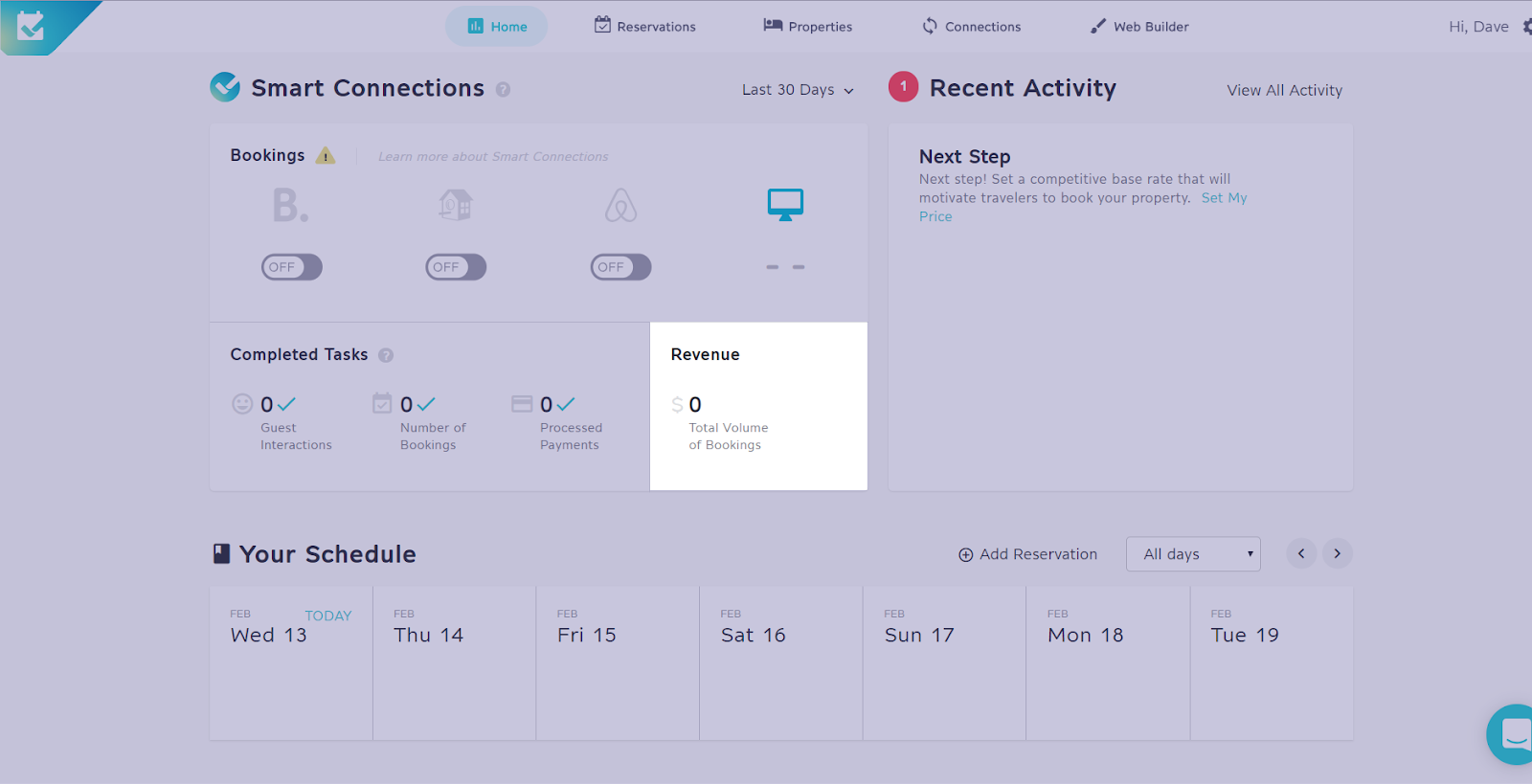 You will also see the revenue you've made since you turned on Smart Connections™.
Recent Activity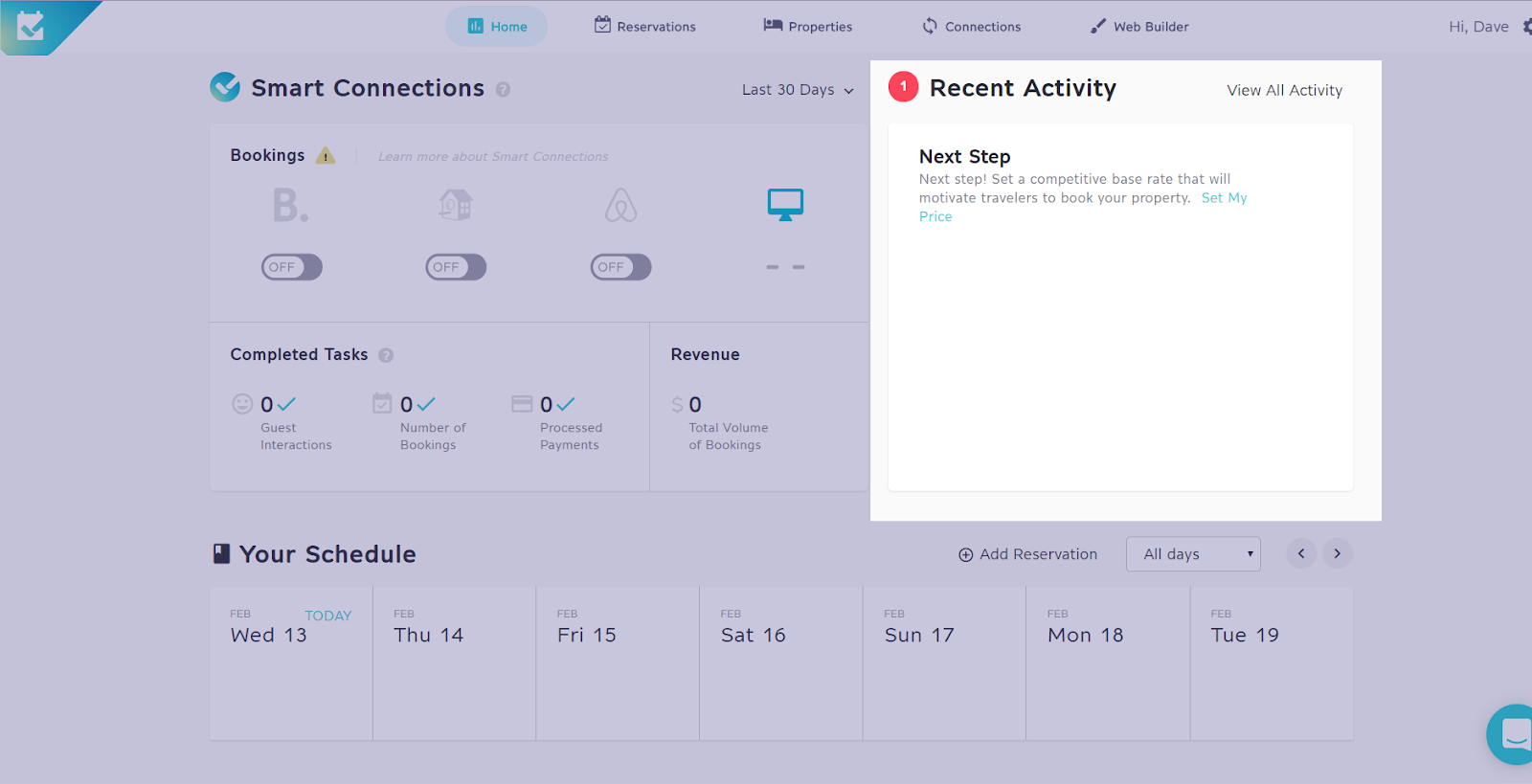 On the right-hand side of your screen, you will find your "Recent Activity." This list is a series of notifications relating to your business.
If your properties and Smart Connections™ are live, then your Recent Activity will list the tasks Smart Connections™ have completed for you. You'll see notifications like: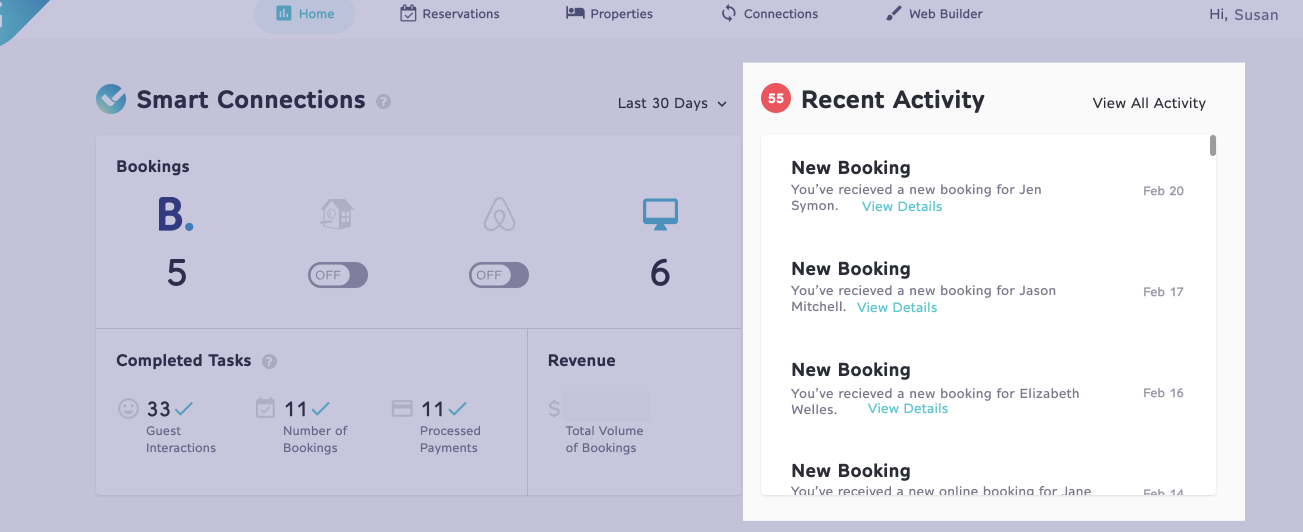 If you have Smart Connections™, you don't have to do anything! These notifications keep you up-to-date about your business.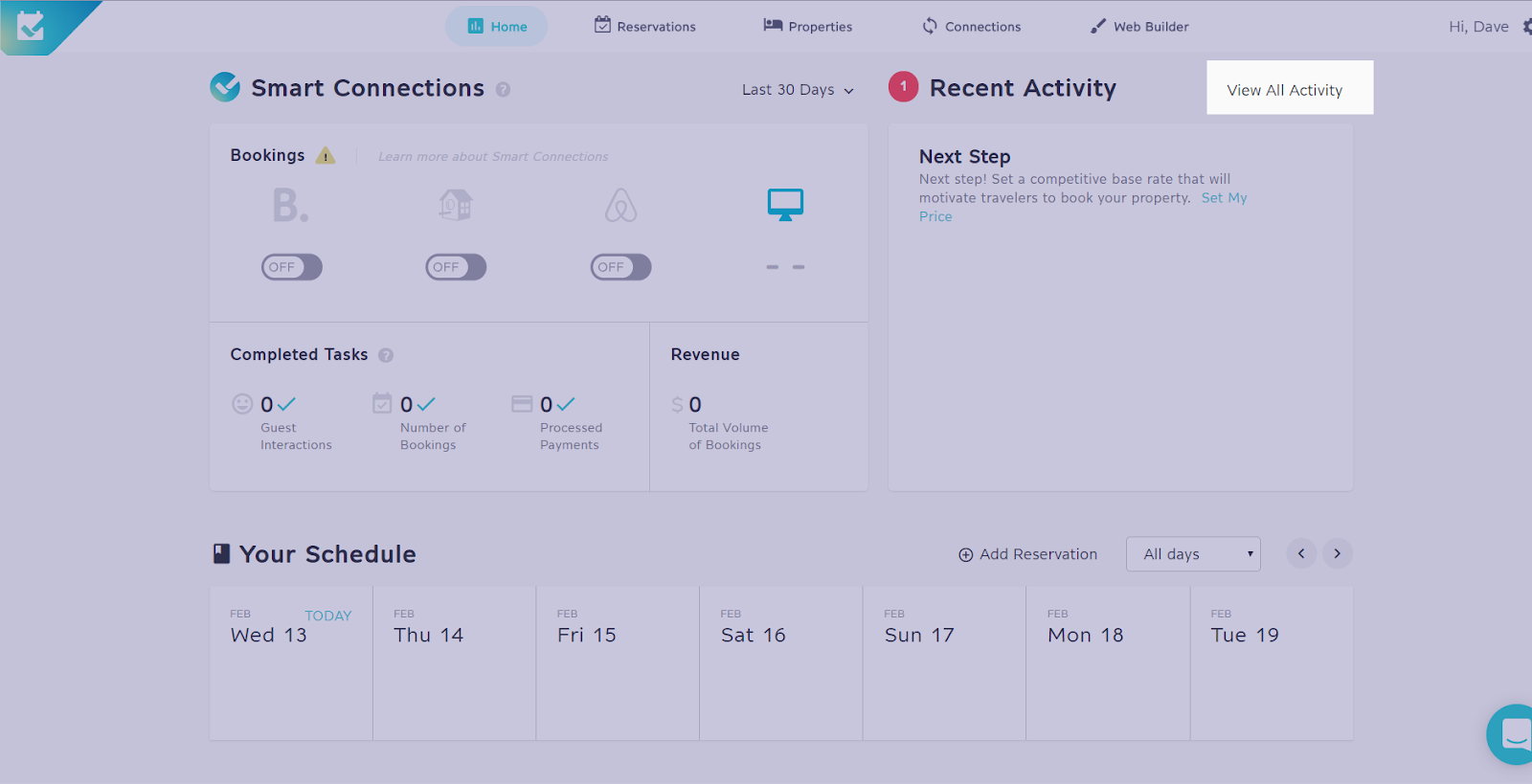 If you select, "View All Activity" you can scroll through all of your business notifications.
Your Schedule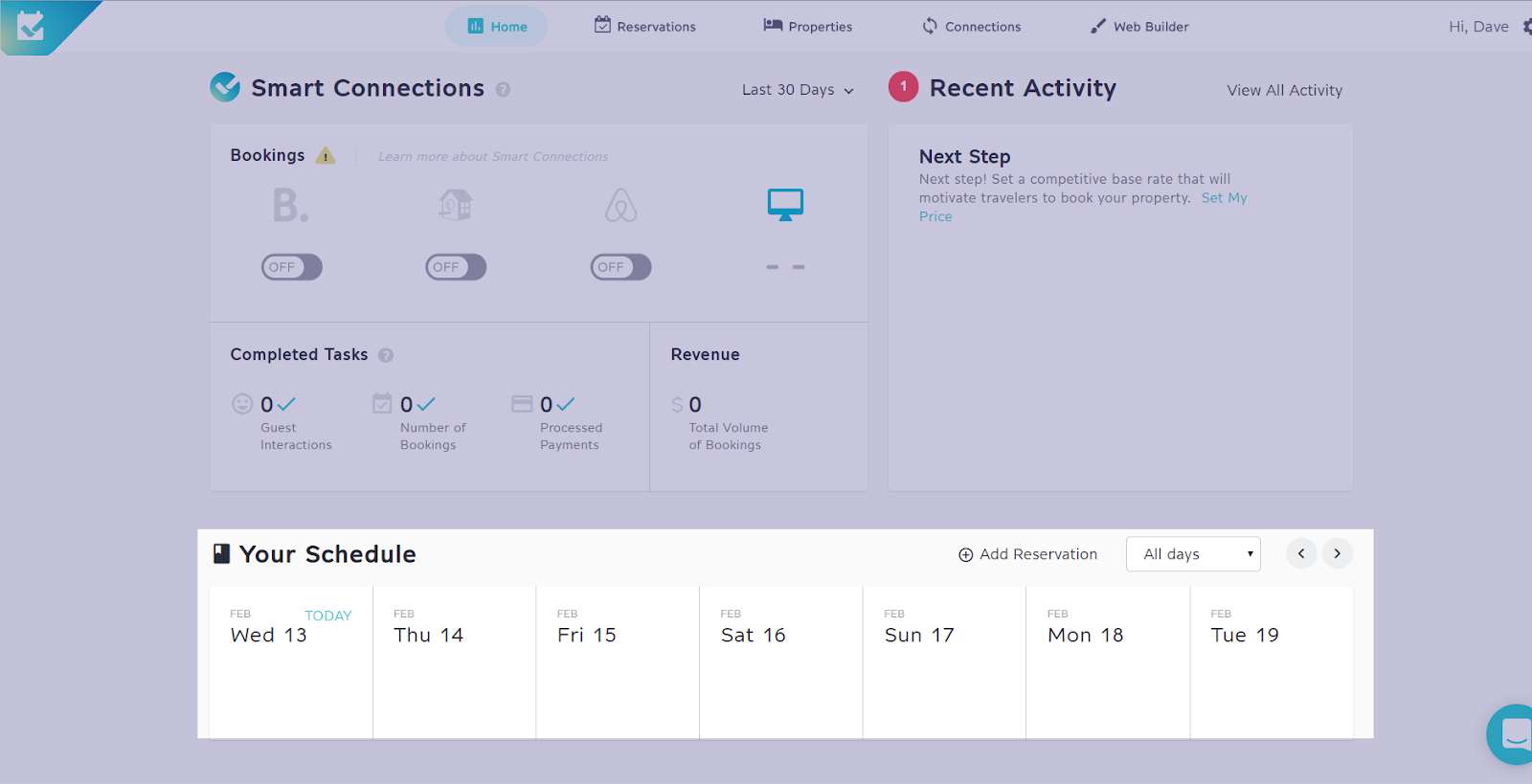 At the bottom of your screen, you'll see the weekly quick-view of your upcoming reservations.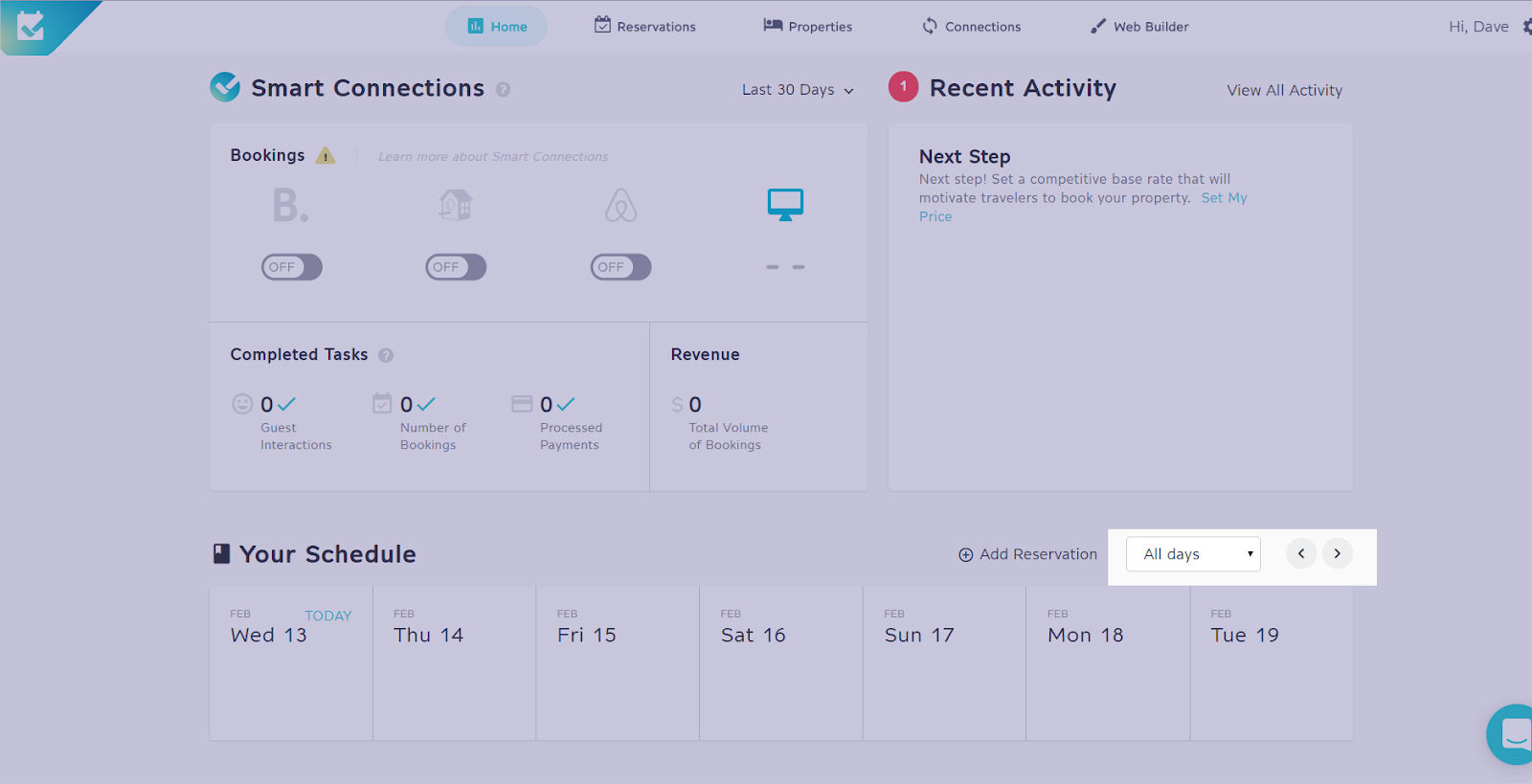 You can use the filters and toggle arrows to change your results.
If you have to manually add a reservation, this is a quick way to do it here using the + Add Reservation button.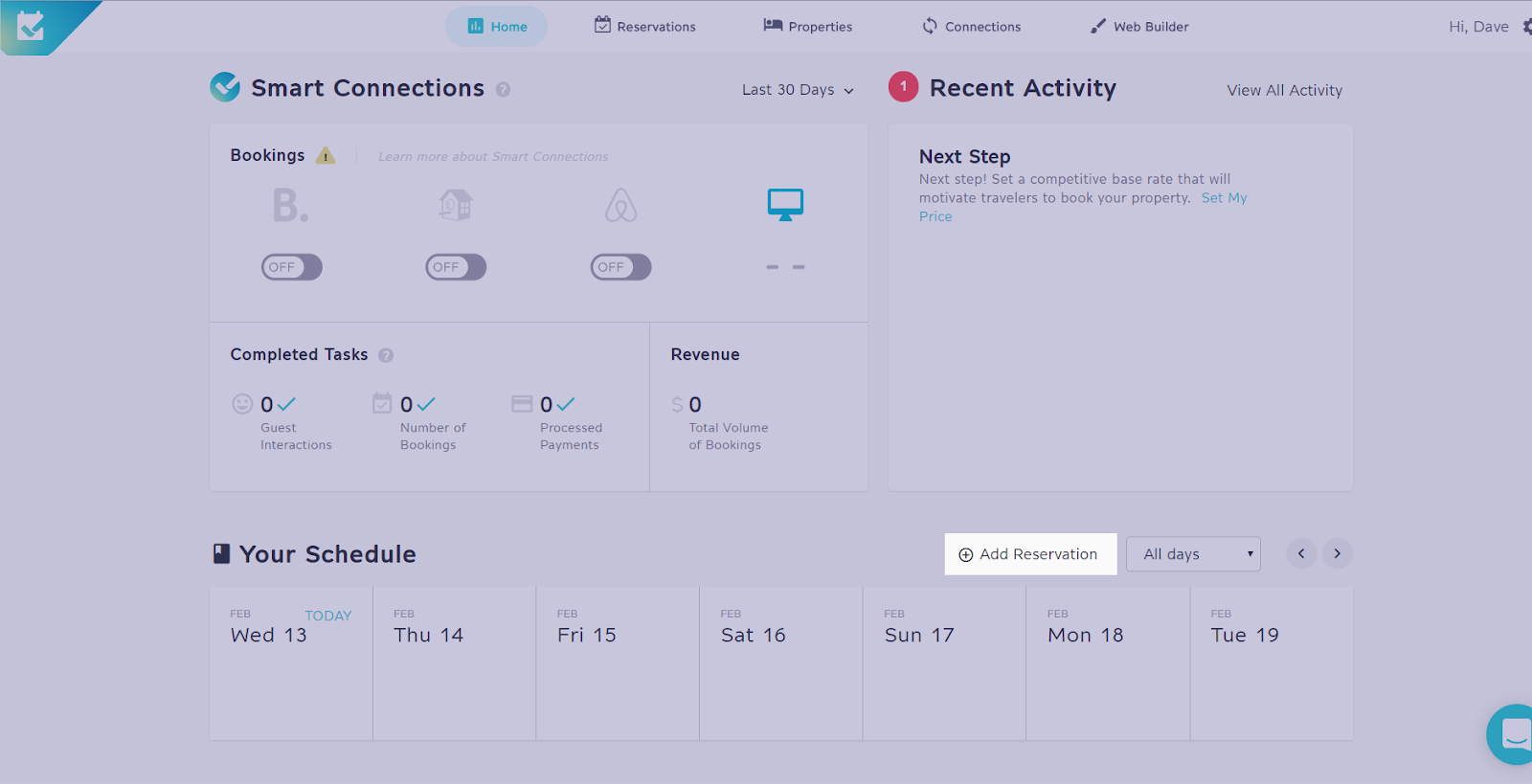 Click here to learn about the Reservations Page of your Futurestay Dashboard.
If you have a question, you can reach out to one of our Connection Specialists through any of these methods.
‍