To get started with a Futurestay custom website, log in to your Dashboard.
Hover over the last menu navigation tab named, "Web-Builder."
Select "Build" from the drop-down menu. Your Futurestay web-builder will open.
‍
If you'd like to customize a themed template, select the first option named, "Themes."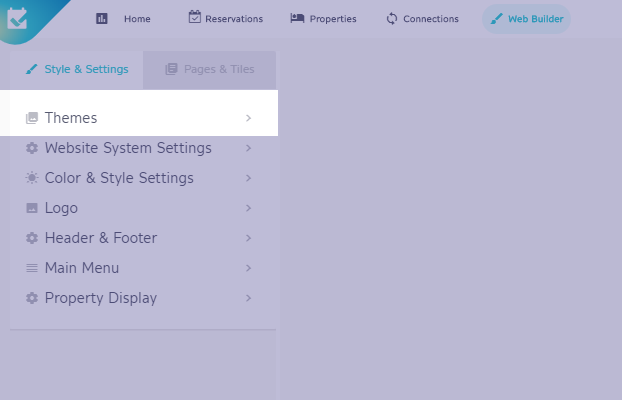 The available themes will open for you to select: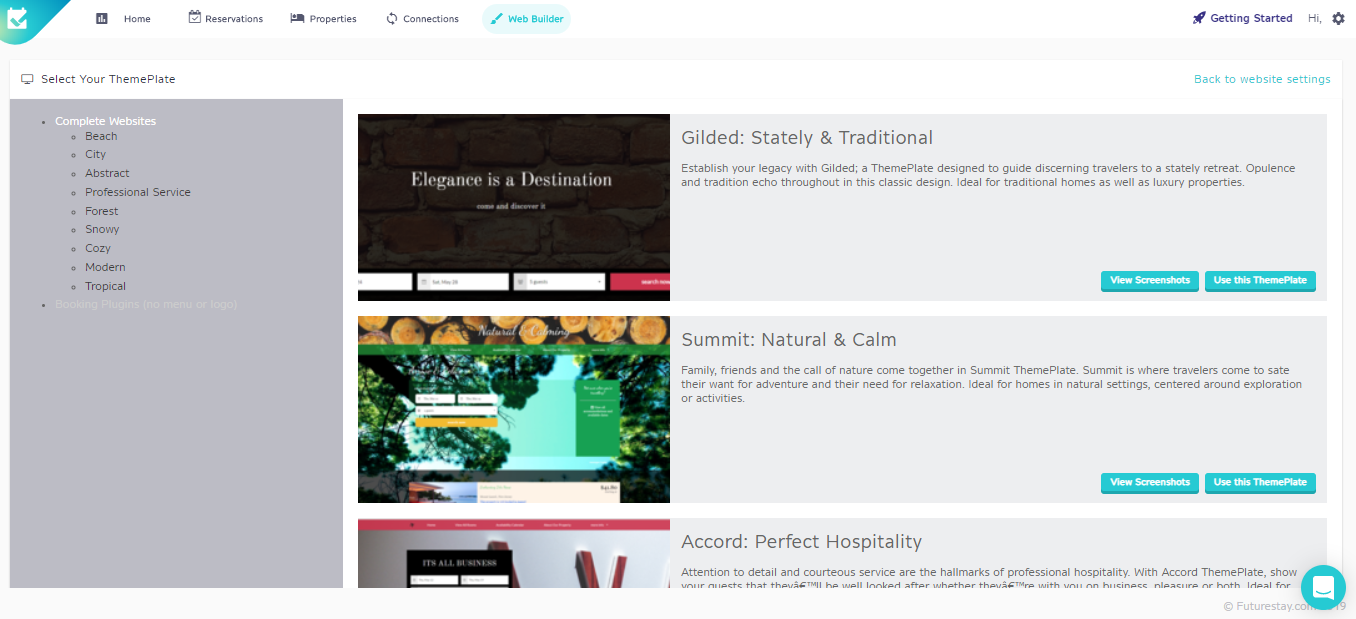 When you've found a themeplate for your website, click "Use this Themeplate."
This confirmation will appear.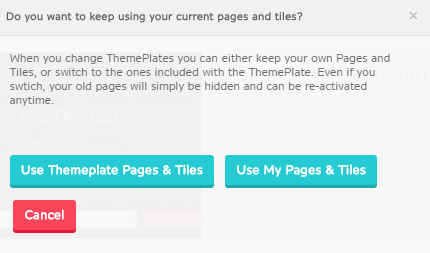 ‍
Click the first button that says, "Use Themeplate Pages and Tiles."
If you have existing pages and customizations in your web-builder (which you would like to keep), click the second button. This will add the themeplate style to your pages.
The page will refresh and you will see the new themeplate: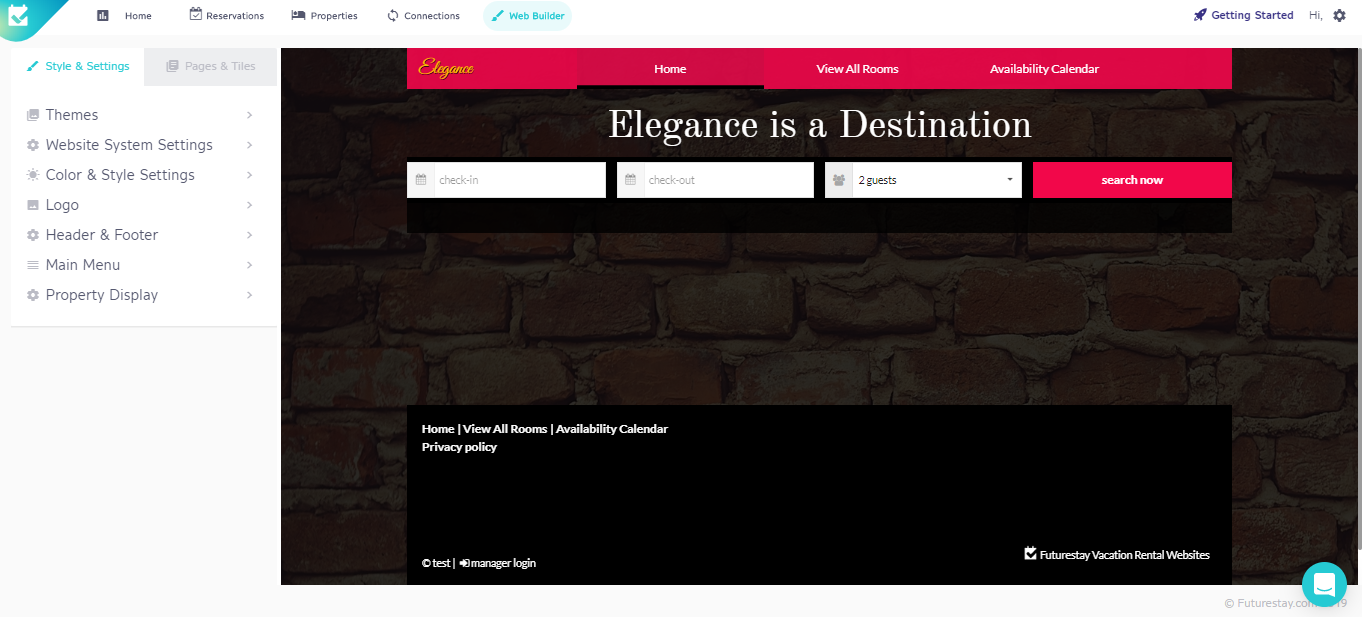 ‍
How do I customize pages?
To customize the themeplate, select the third section named, "Color and Style Settings."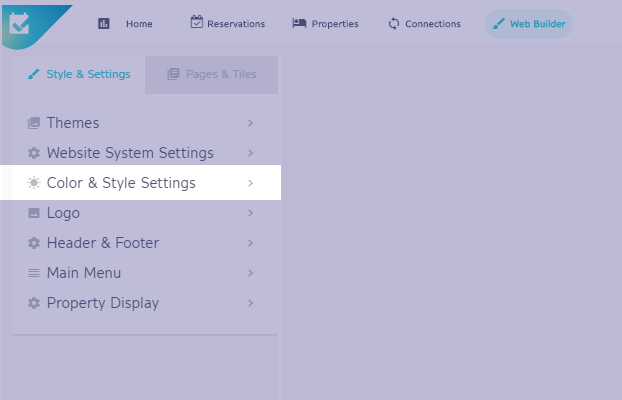 ‍
The Color and Style Settings editor will open.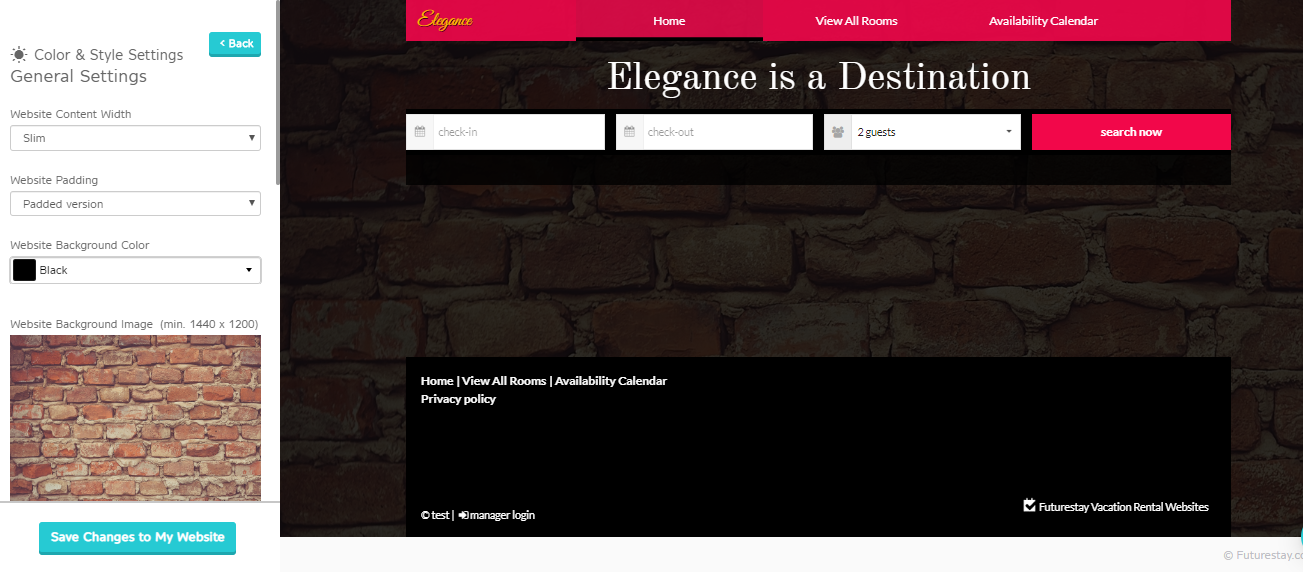 Here is where you can upload new background images, adjust colors, padding, font style, and search bar design.
Remember to save your changes before moving to a new section.
How do I add or change pages on my website?

‍
If you'd like to change the name and content that appears on the default templates pages, select the second tab on the left-hand menu named, "Pages and Tiles."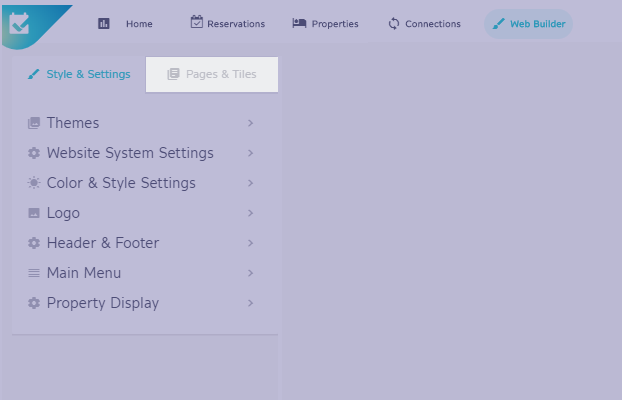 The Pages and Tiles associated with your website will open: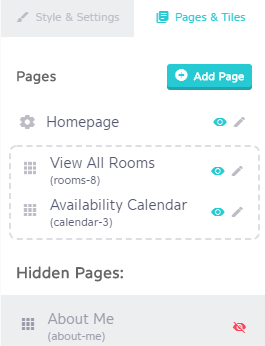 ‍
The default pages that come with your themeplate will be here: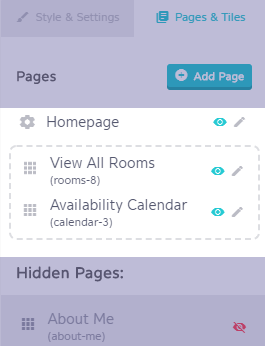 If you'd like to change any of their information, click on the grey pencil icon.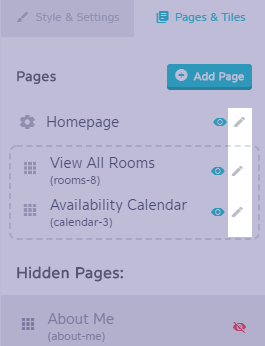 ‍
The page editor will open and you can change the page title, set the SEO, and add any custom content tiles to the page.
What are custom content tiles?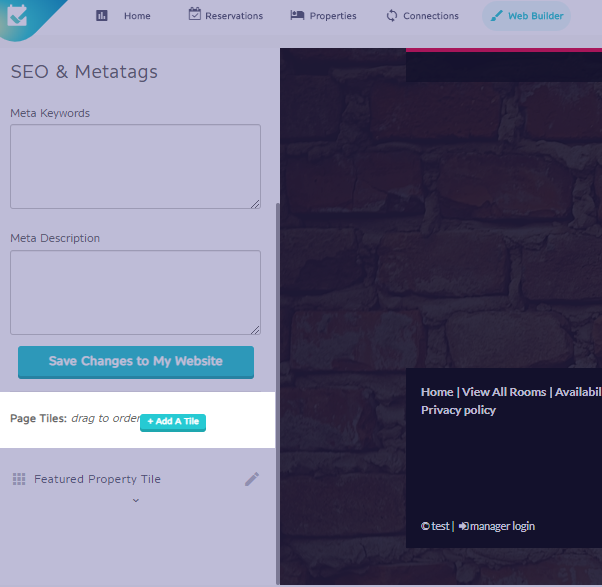 At the bottom of each page editor, you can "Add A Tile" to customize what appears on page. For example, an about the owner section, availability calendar, local attractions, featured properties, or a free-form custom content area.
If I don't want to use a themeplate, how do I build my website?
Select "Pages and Tiles" from your navigation and click, "Add a Page."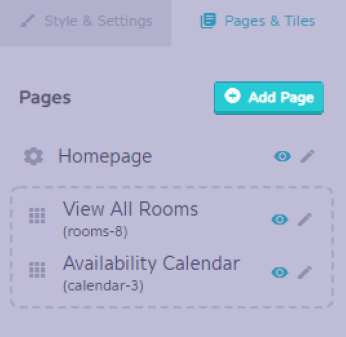 ‍
Then, edit the new page you've added.
Customize the page name and add a content tile to show your properties, availability, and other information.
‍