Why do I have to connect my Futurestay and Airbnb Accounts?
If you have requested a Smart Connection™ to Airbnb, you will have to connect your Futurestay and Airbnb accounts to authorize the Smart Connection™ so it can go live.
If you have an existing Airbnb listing, this also allows your rates and availability to sync in real-time with Futurestay before your connection goes live.
How do I connect Futurestay and my existing Airbnb Account?
You can select your Smart Connections™ in your Dashboard navigation in the "Connections" tab.
When you select a Smart Connection™ for an existing Airbnb listing, you'll see a "Connect Account" button with the status "Action Required":

To finish requesting your connection, you need to connect your existing Airbnb account with Futurestay.
When you click connect, if you are not already logged into an existing Airbnb account you will be asked to login. Once you do, you will get an authorization screen to verify the connection: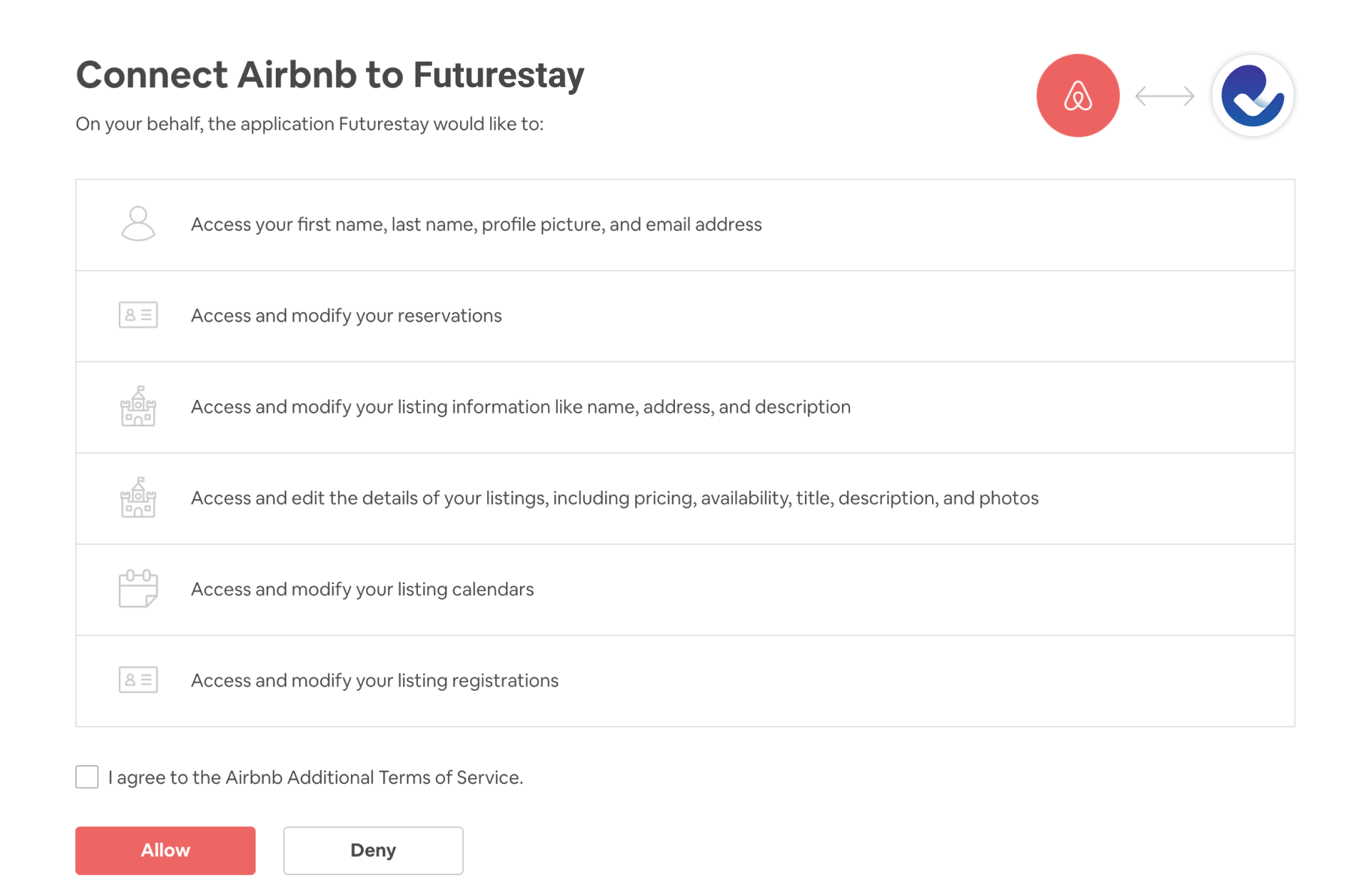 ‍
Once you agree and allow the connection, you will be redirected back to your Dashboard: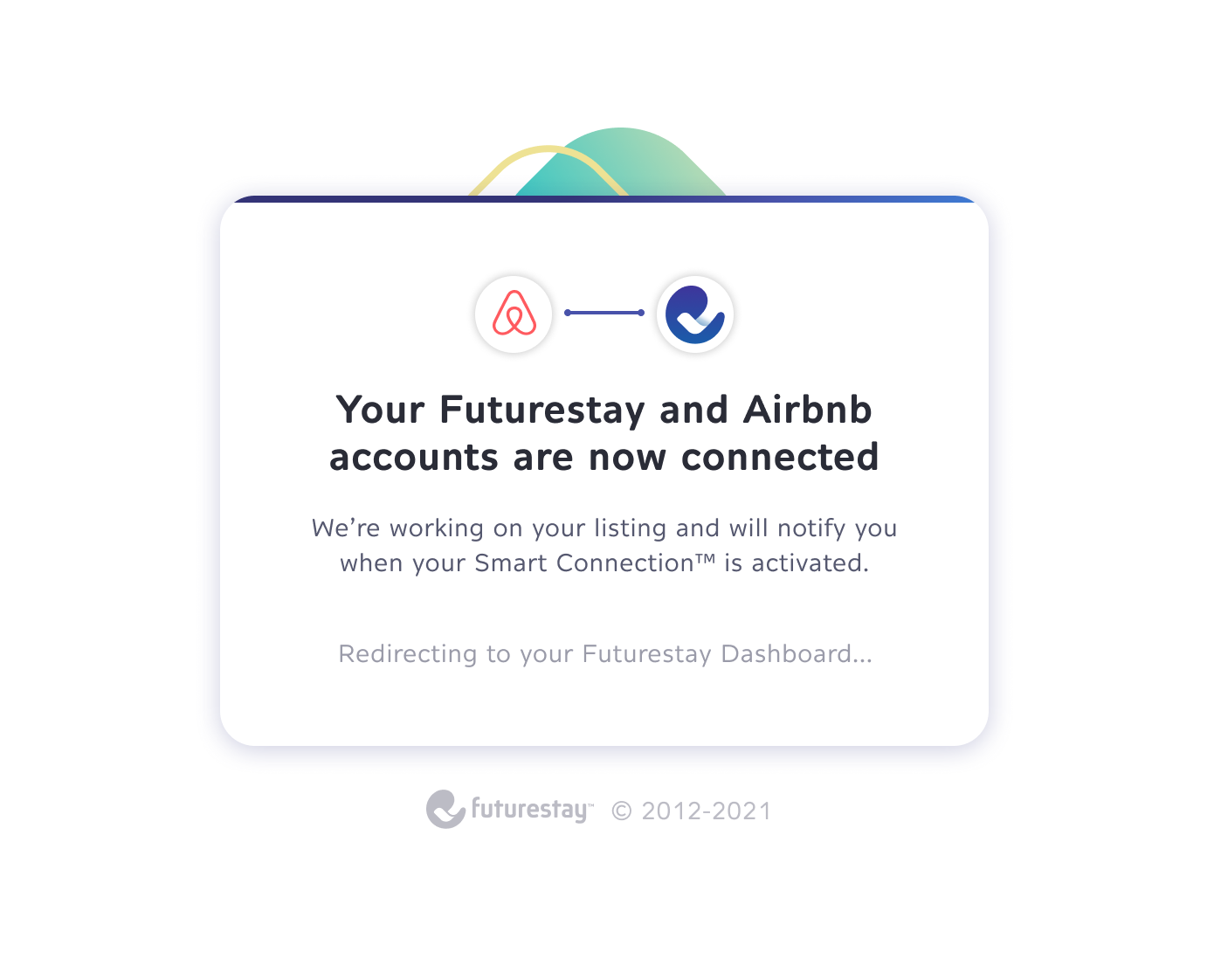 Our team has received your connection request and will finish configuring your Smart Connection™ to Airbnb. Your rates and availability will be synced in real-time before you go live.
Your Connection will show a "Connecting" status as our team configures it.
You will know when your connection is live when the "Connecting" status changes to "Connected."
How do I connect Futurestay and Airbnb if I need a new listing?
New listings on Airbnb powered by the Airbnb Smart Connection™ will follow the same process, with one additional step.
After you select "Request a new listing" for Airbnb and save, you'll see a button that says "Create and Connect Account."

When you click this button, you'll be taken to Airbnb where you can create an account. You will only need to add your name, photo, email, and a phone number to get started.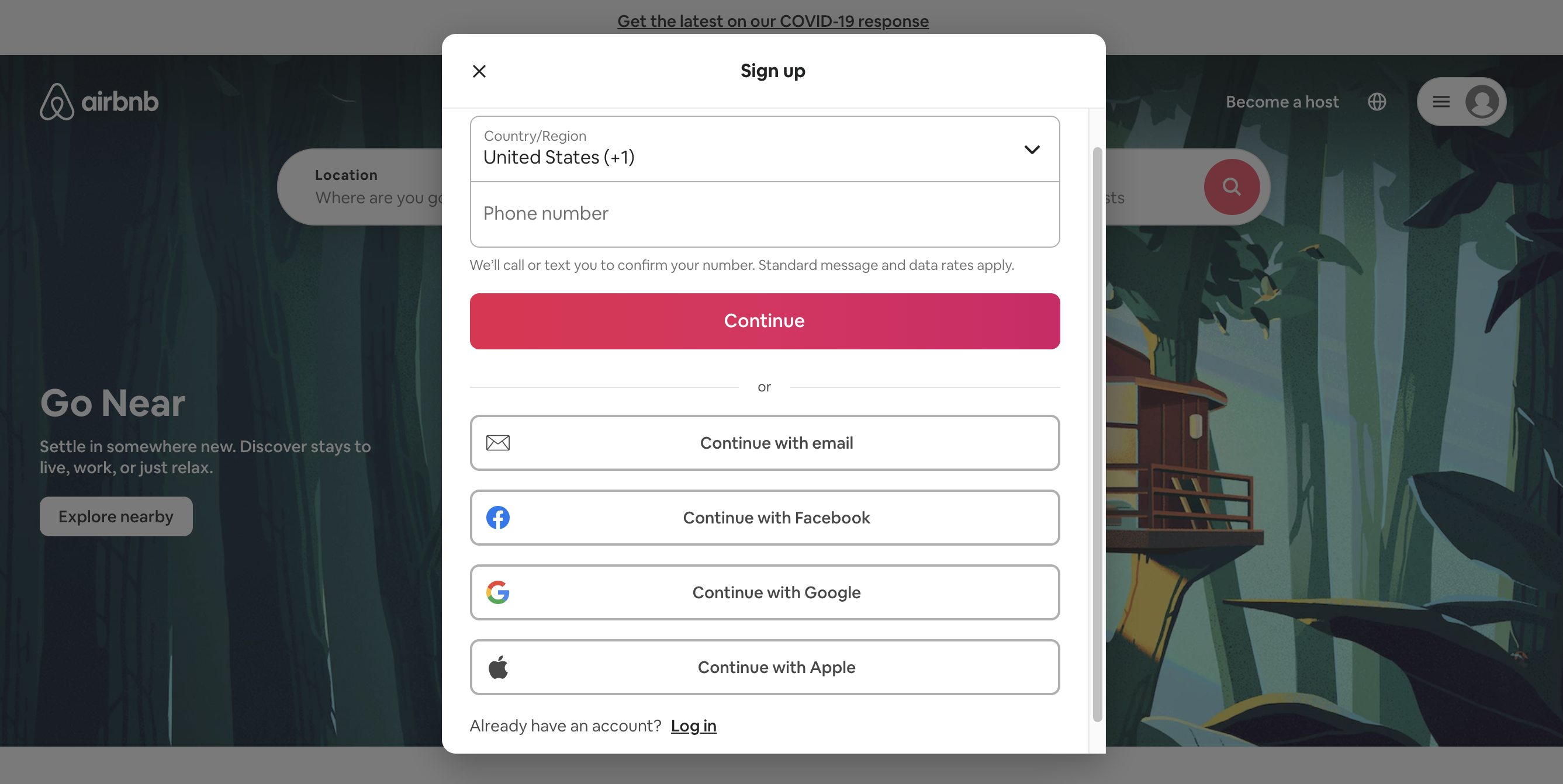 Airbnb will ask you to verify your email address.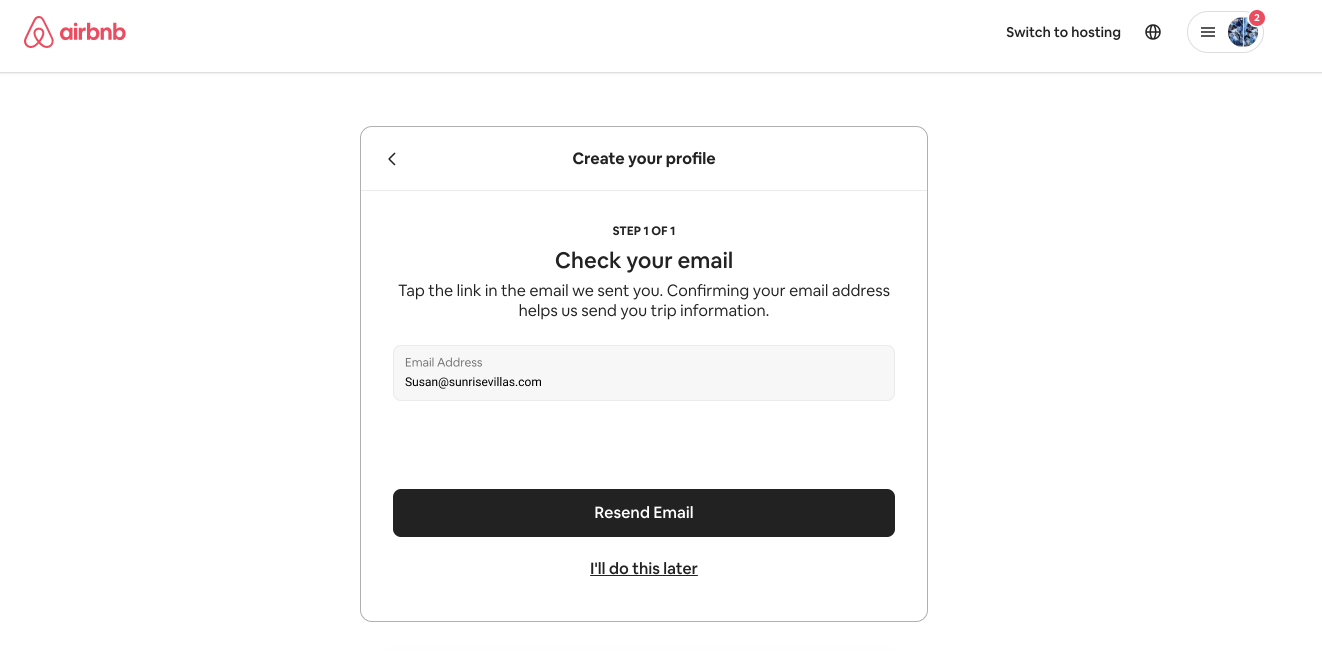 Check your email to verify your address, or request that they resend the email. Once you verify your email, you can authorize the connection and will be redirected to your Dashboard.
Your accounts will be linked, and our team will be authorized to activate the Smart Connection™ and set up your Airbnb listings.
Questions?
If you have any additional questions, reach out to your Connection Specialist through any of these methods.