Your new Dashboard Analytics give you insights into your account, channel, and property-level analytics. This page is a new BETA feature and will grow over time to include more features.
If you have feedback for our team feel free to reach out to your Connection Specialist or send an email to our Product Team at connect@futurestay.com
Analytics Overview
Your Analytics has two sections:
1. Account level analytics
2. Property level analytics
‍
The first section of your page has the account-level analytics.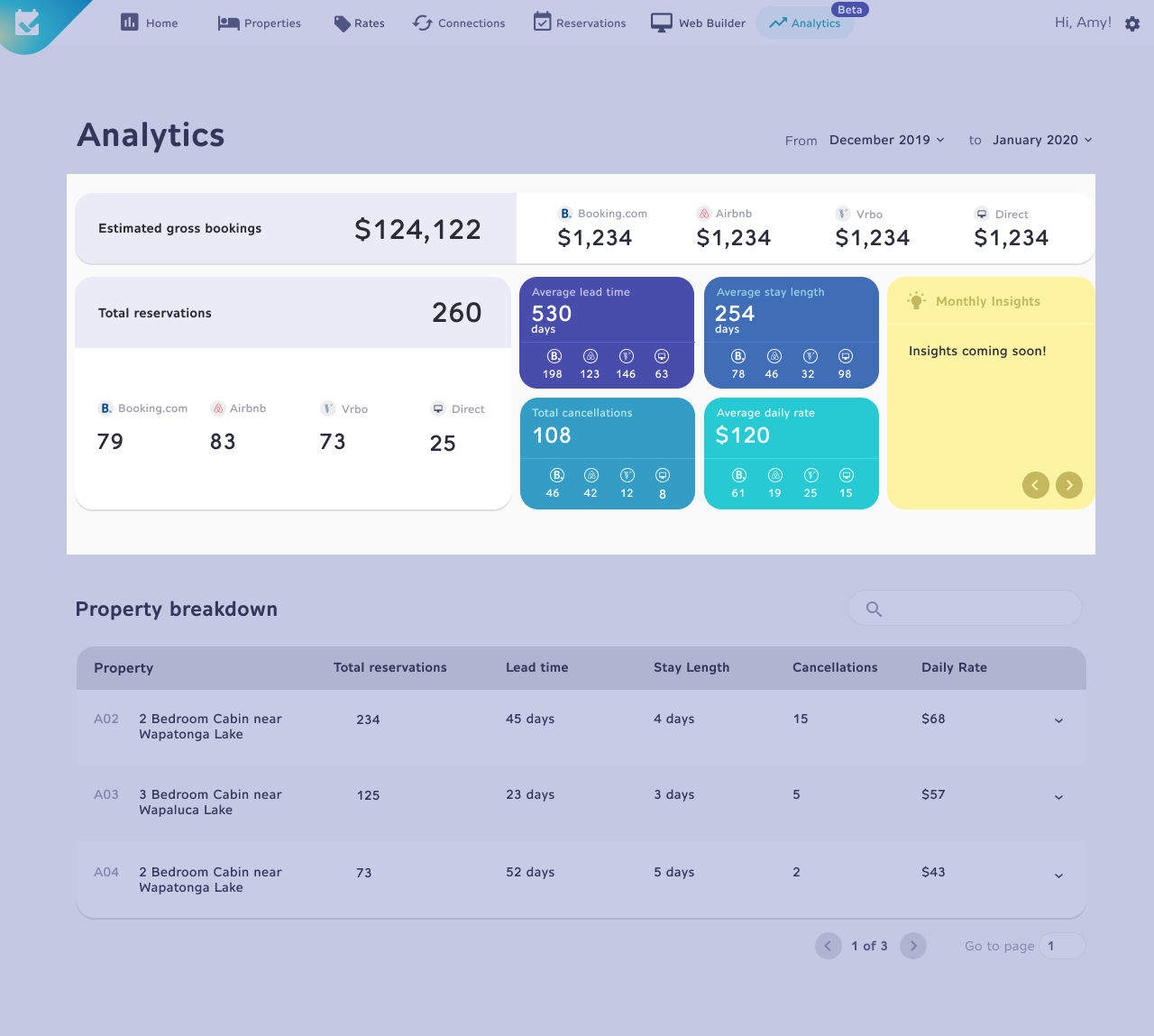 ‍
Estimated Gross Bookings
‍‍
Gross bookings refer to your volume of revenue on an account level and per listing site basis.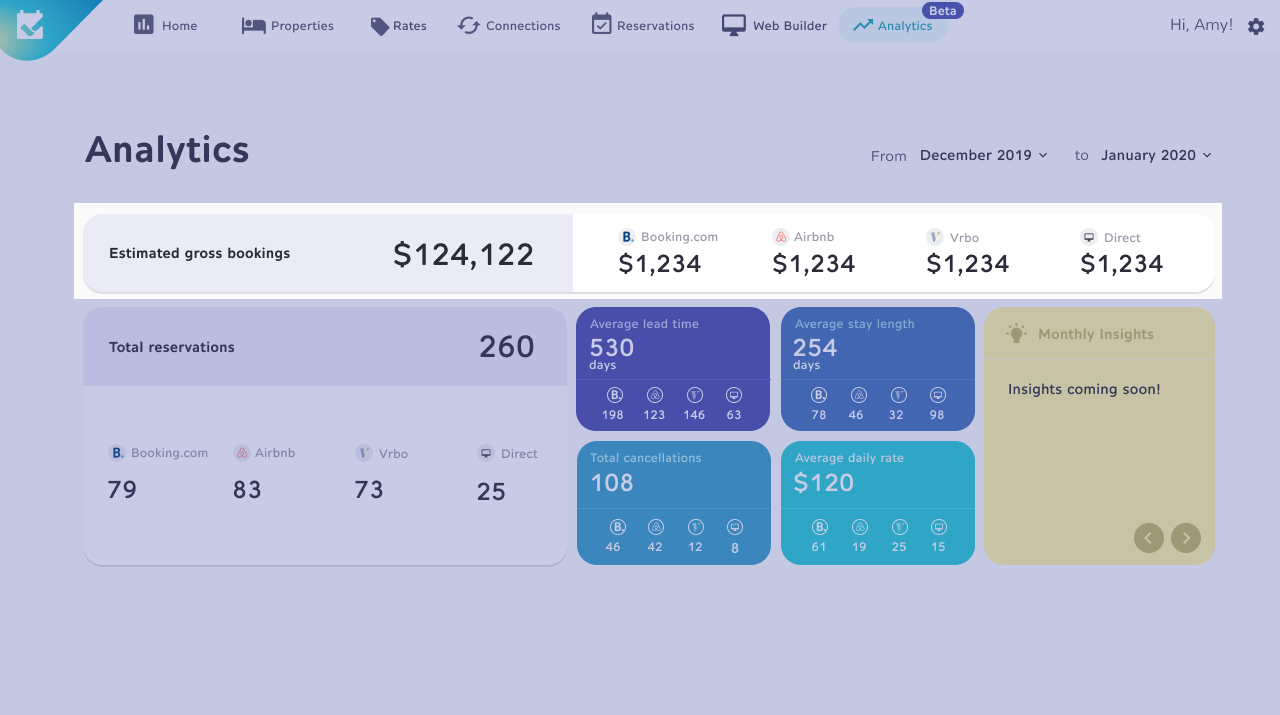 ‍Total Reservations‍
Reservations are paid bookings that came through a Smart Connection™ or website, regardless of whether it was cancelled or not. You will also see your reservations detailed on a per listing site basis.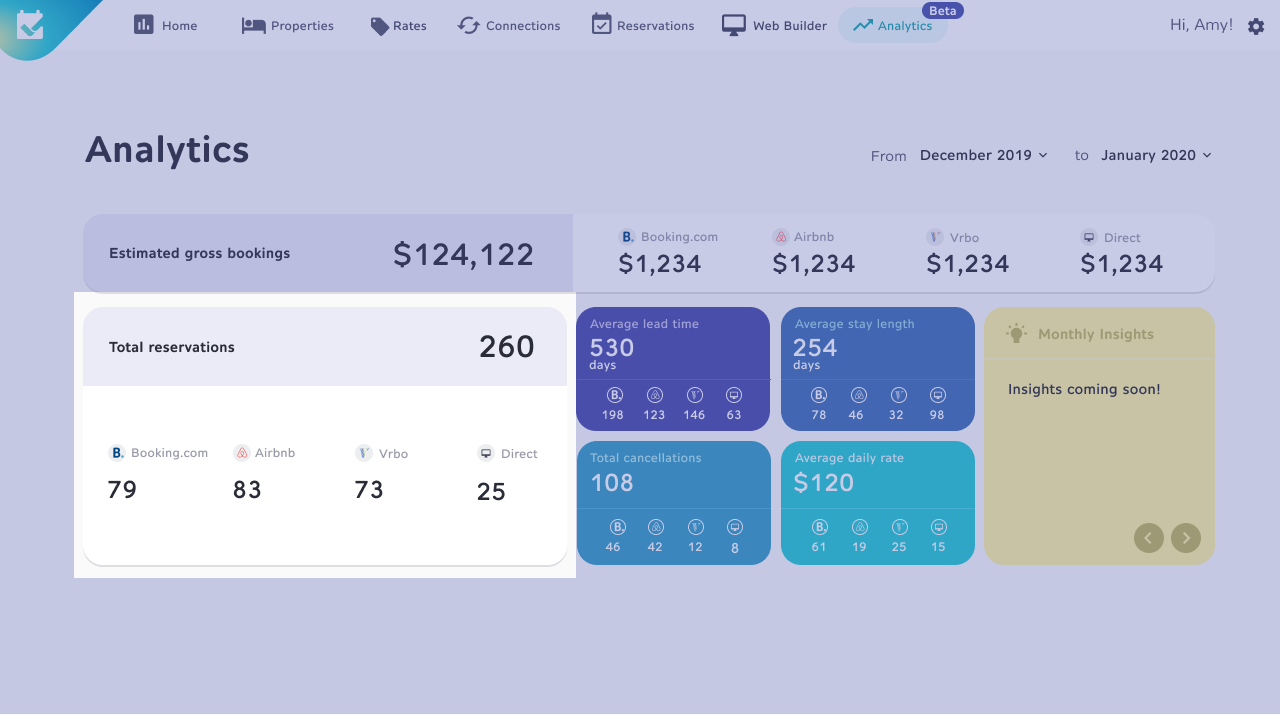 ‍Average lead time‍
Lead time refers to the average amount of time in advance that a reservation is made. Your lead time is also broken out by listing site (Booking.com, Airbnb, Vrbo, and Direct).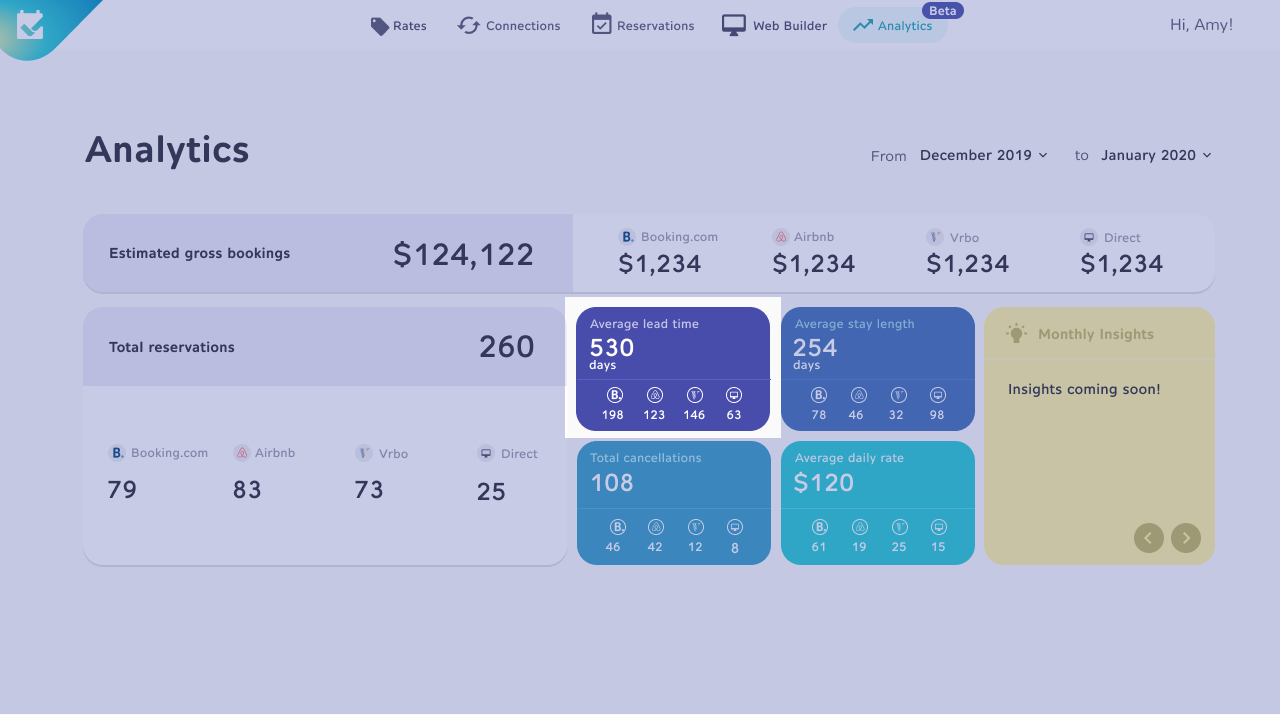 Average stay length
Stay length is the average amount of time that your property is booked for. This view also includes the average stay length for listing sites.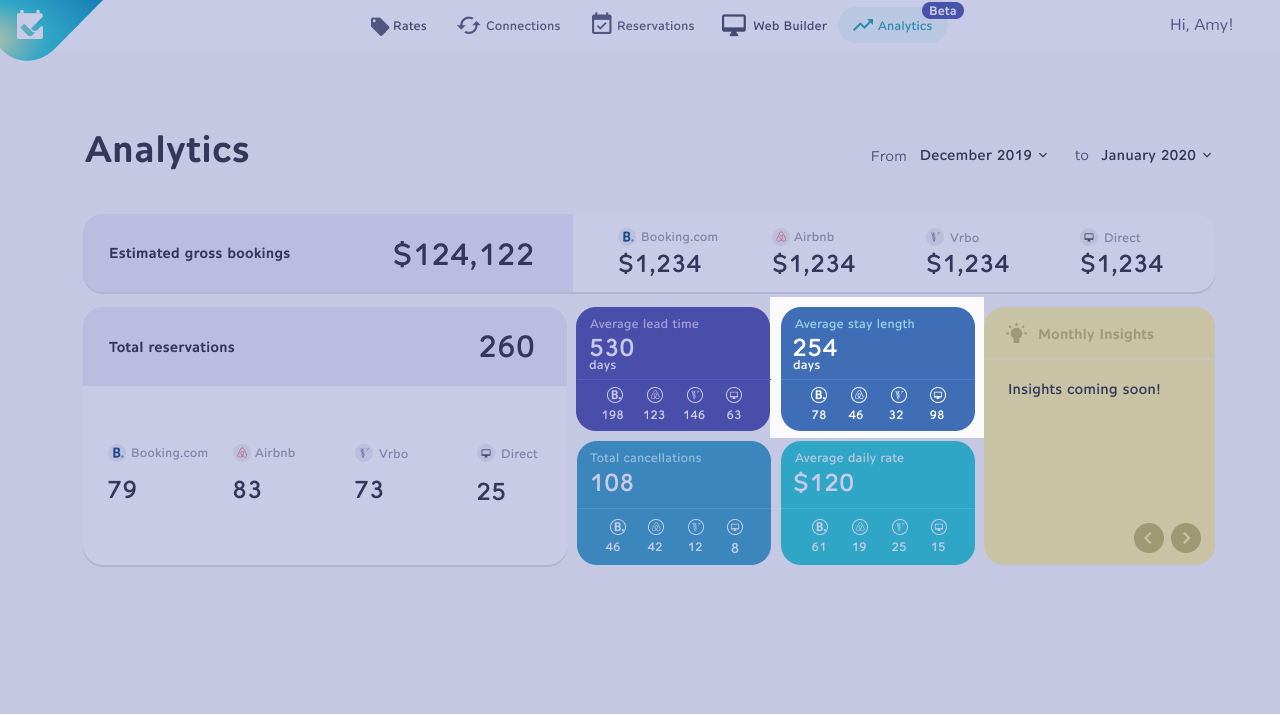 Total cancellations
The number of cancellations in total and on a per listing site basis. This does not included auto-cancelled reservation on Booking.com.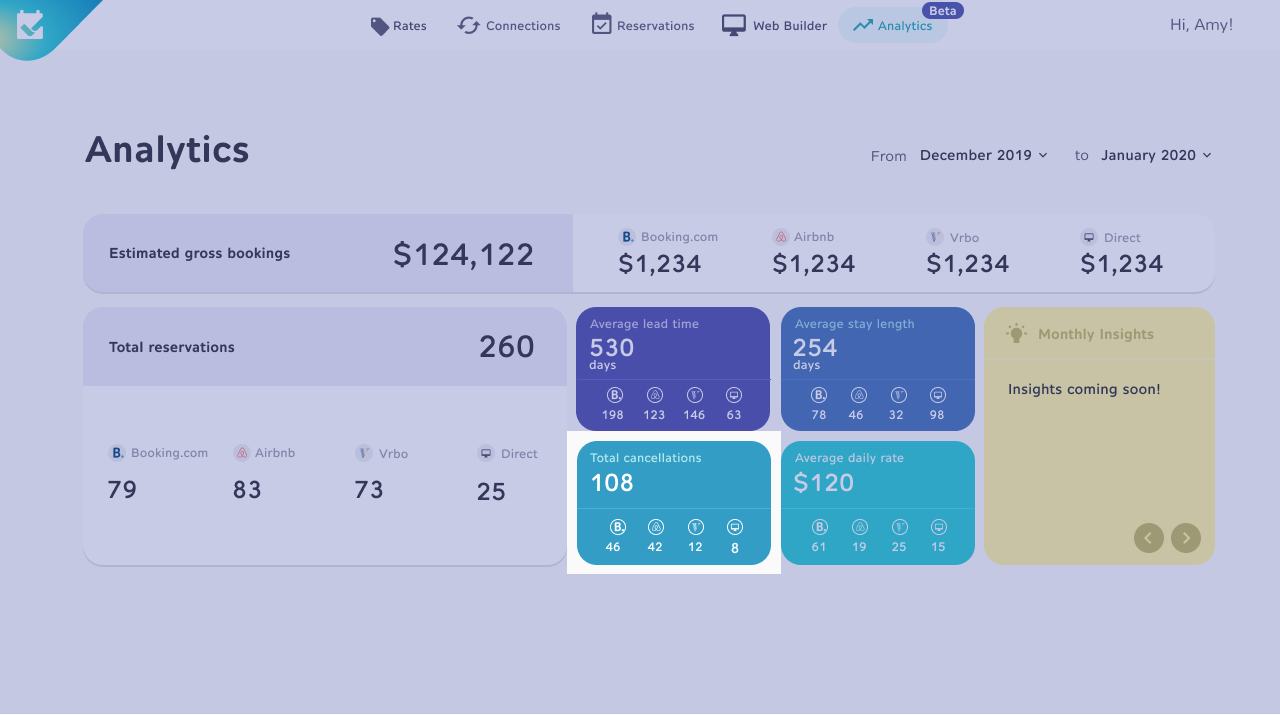 Average daily rate (ADR) ‍
The subtotal of the dollar amount of reservations divided by the nights booked.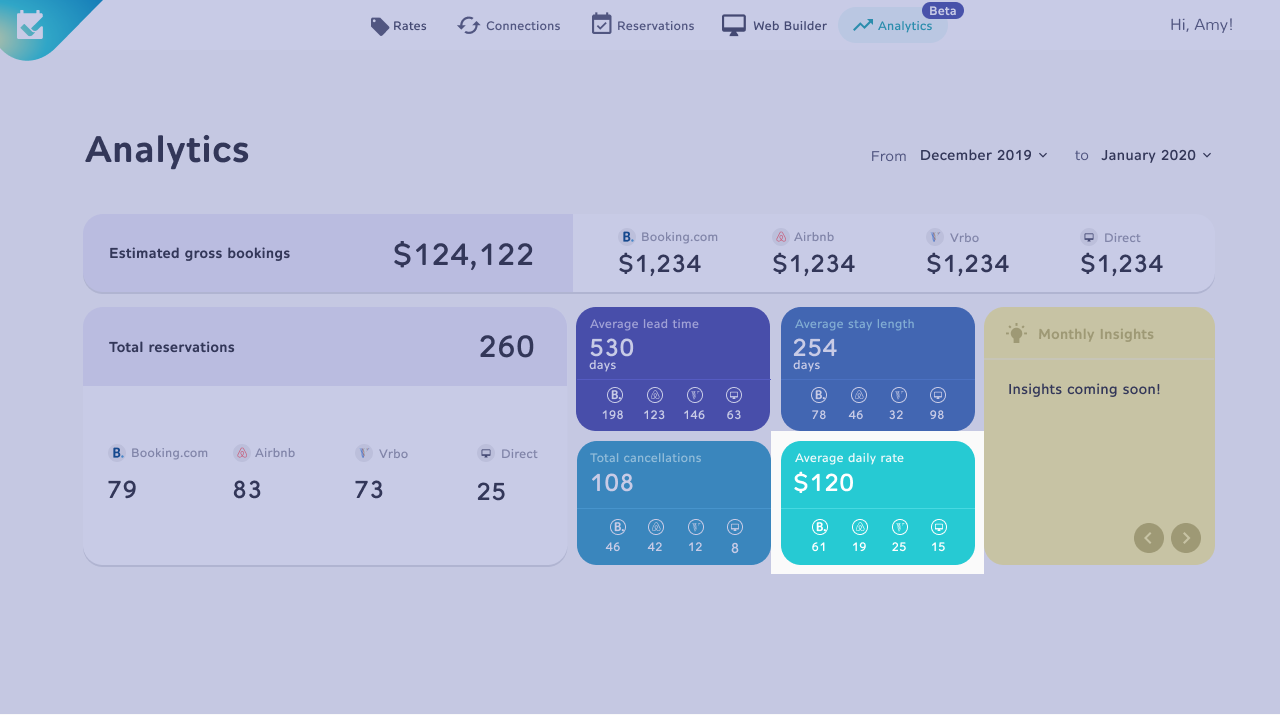 Monthly insights (coming soon)
In the future, your insights panel will send you custom, actionable items based on the data you see on this page.
Property Analytics
Your property analytics are at the bottom of the page in a table view. Click on any of the rows to expand the table. Listing site analytics for your property are visible in the expanded view.
‍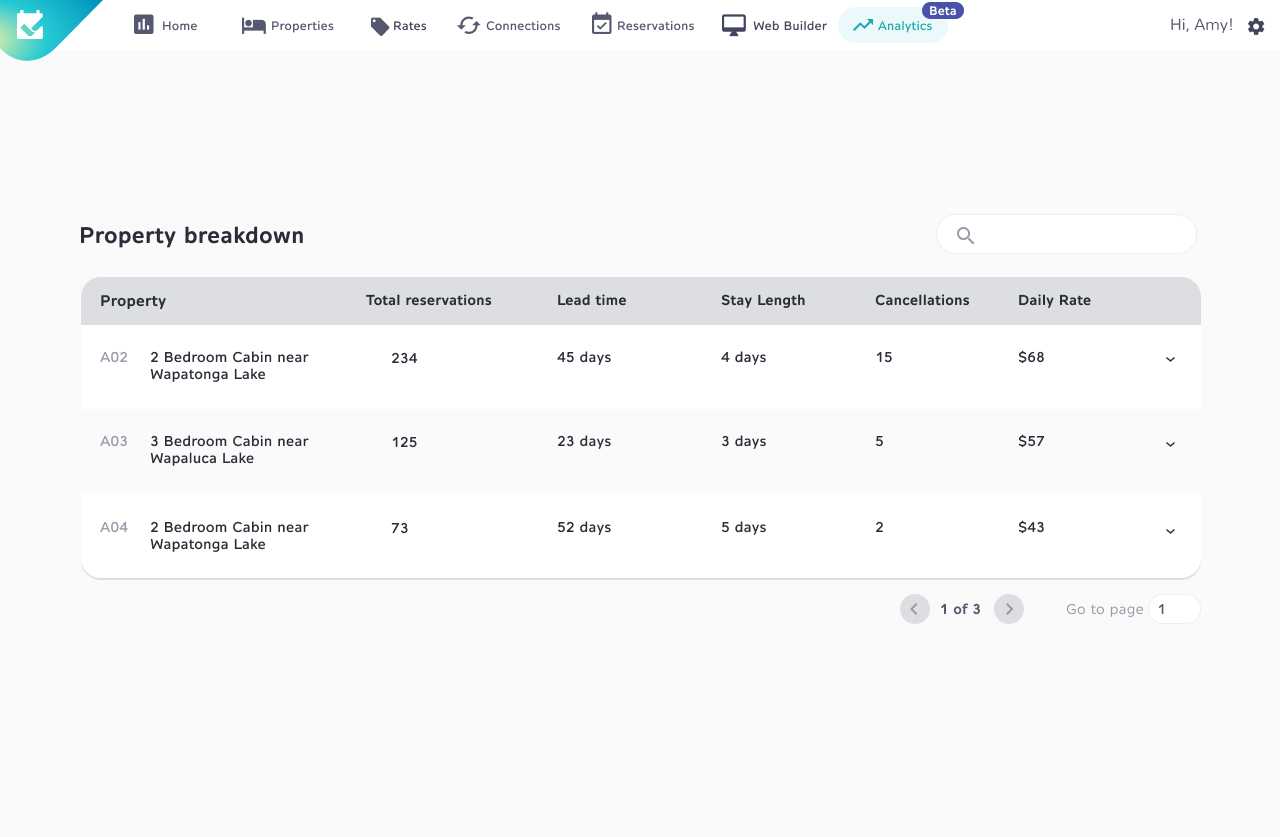 ‍Note: Table sorting is by create date, not check-in date. ‍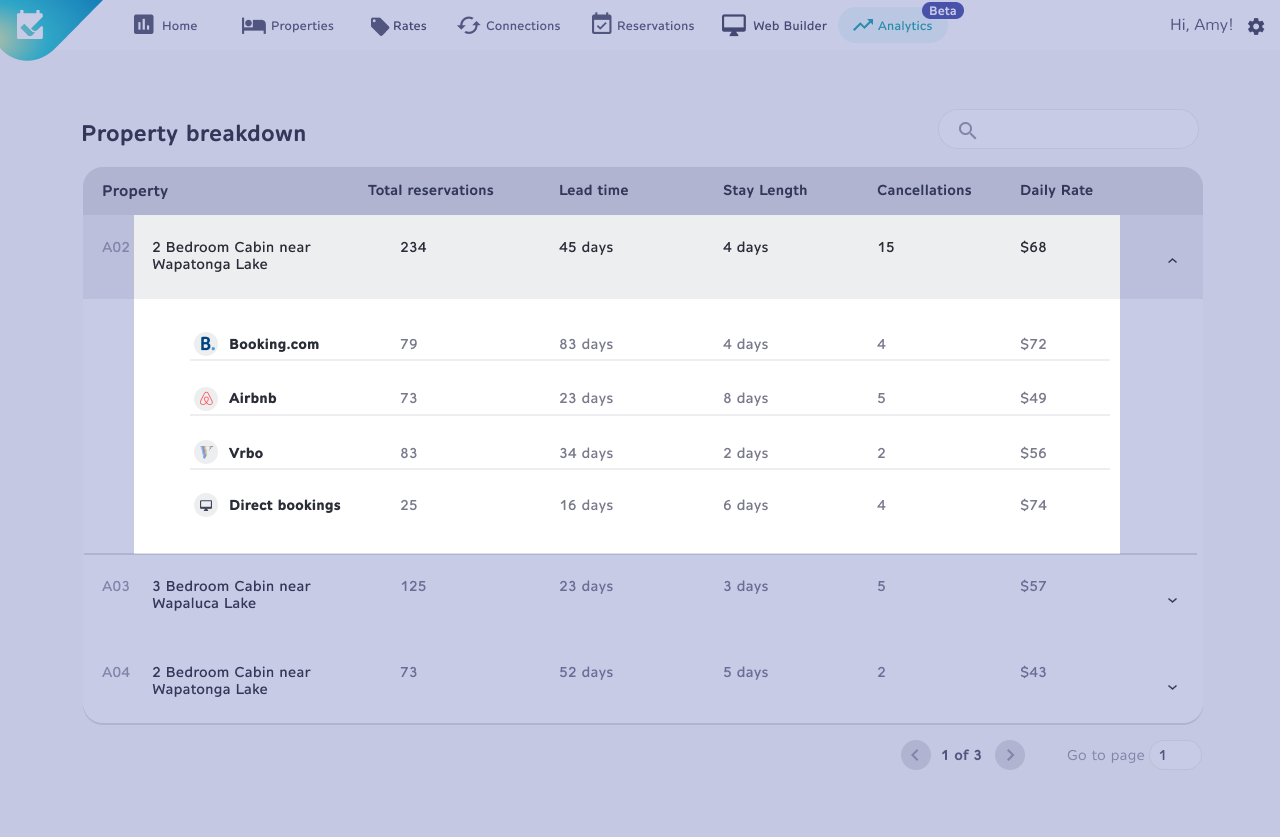 If you have multiple properties across many pages, use the search bar to find the property you'd like to see.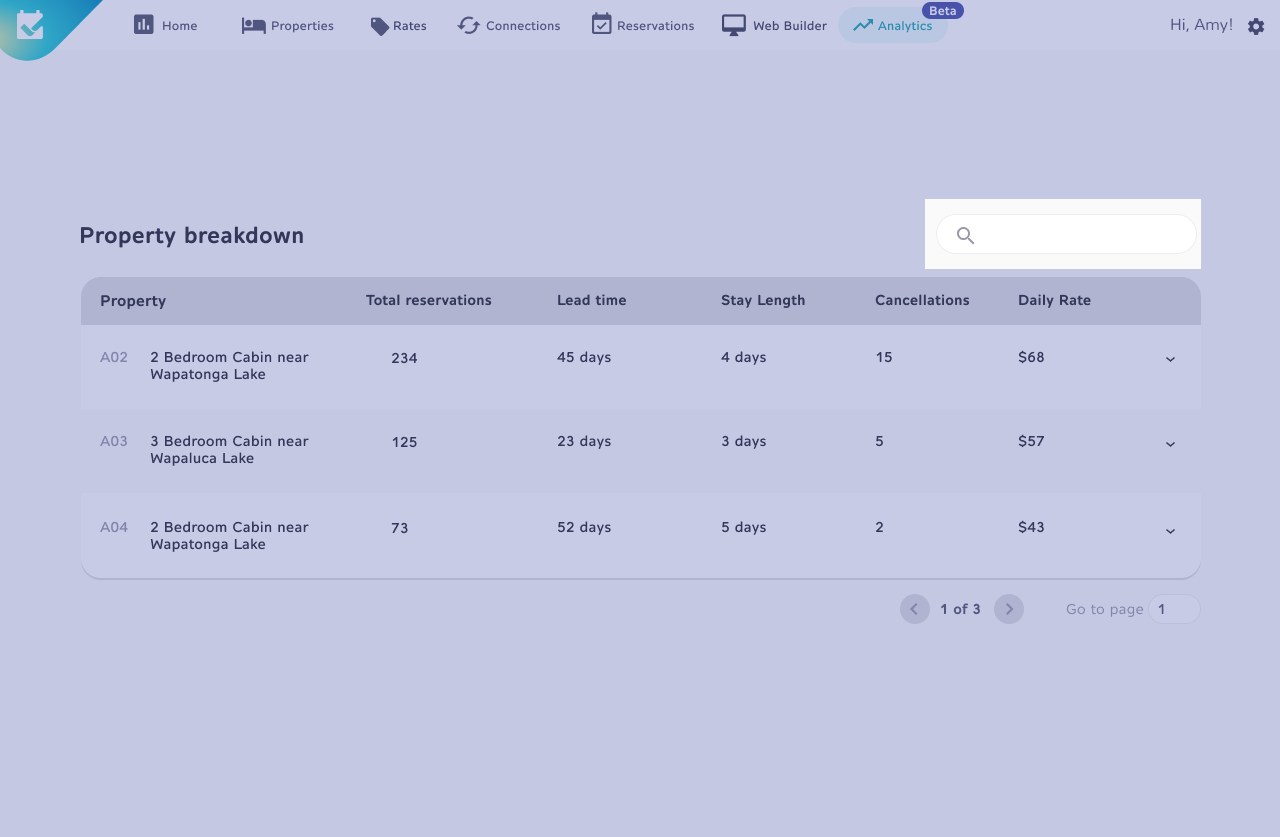 Where are my analytics?
If you're still completing your Getting Started Checklist, and you haven't selected your Smart Connections™, your Analytics Page will prompt you to turn on your Connections.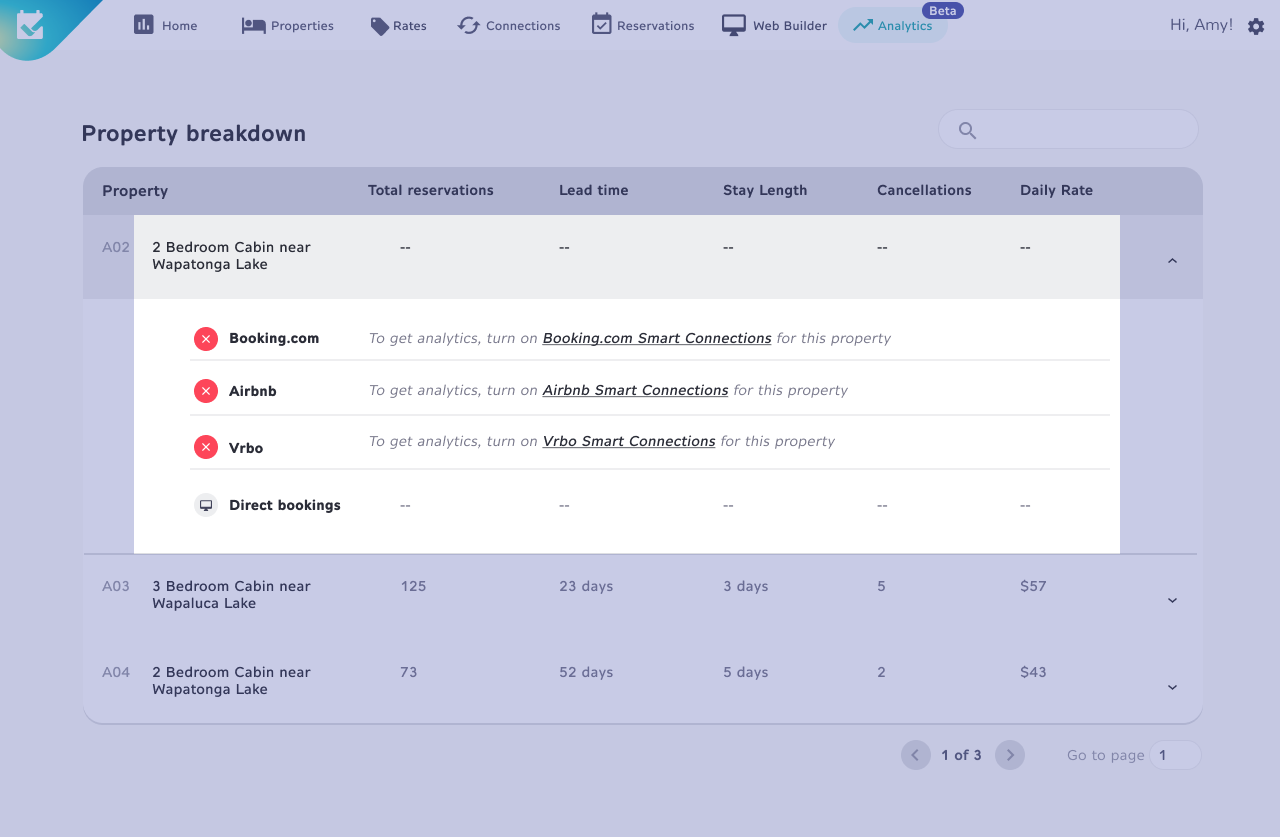 This message will stay on your table until each properties connection goes live. Once it is live, the message will change to dashes (--). You can find the status of your connections within your Connection Matrix.
It takes 30 days from when your Smart Connections™ go live, for your Analytics Page to populate with data. Once you have data, your dashes (--) will change to numbers.
Questions?
If you need any help or have any questions about the information shown, reach out to your Connection Specialist.