I'm new and haven't completed my account set-up
If you've added Futurestay to your Wix/Weebly website, or you've signed up and decided Futurestay is not a good fit, please email/chat message our team and request to unsubscribe.
If you have any reviewed properties in your account, please archive and hide them from your website.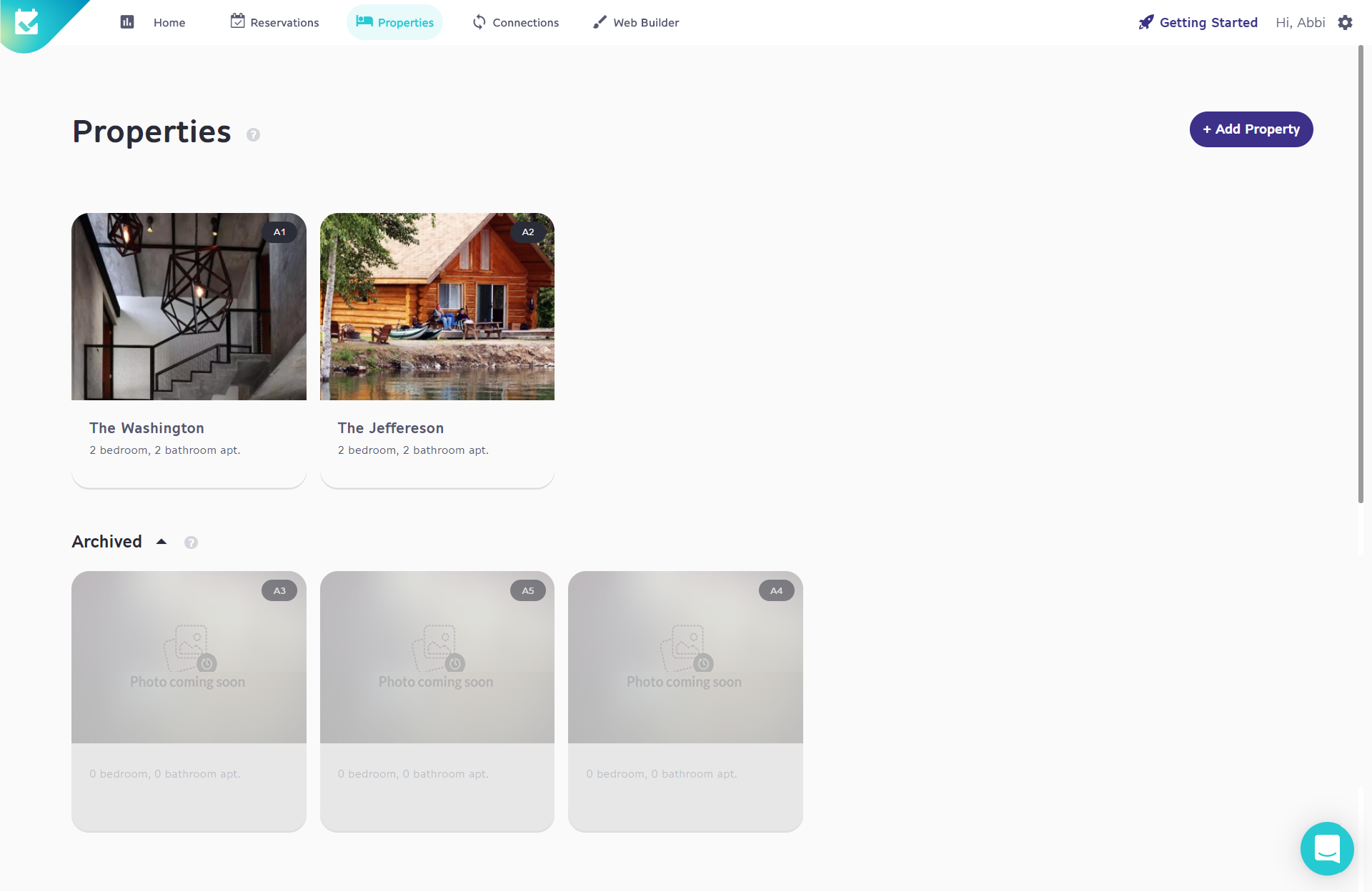 ‍
Since you haven't completed your onboarding checklist and your account is not live, there is nothing you need to do to disconnect your Smart Connections™.
If you decide in the future that you'd like to pick back up with your account, please login using your original credentials and you'll be able to work toward completing your account set-up.
I've used Futurestay and have had successful bookings
If you have active Smart Connections™ and have successfully processed bookings, your account can be disconnected.
There are a few steps to complete before your account can be disconnected.
Step 1 | Check Your Reservations Calendar
Check your Reservations Calendar and make sure you don't have any future reservations.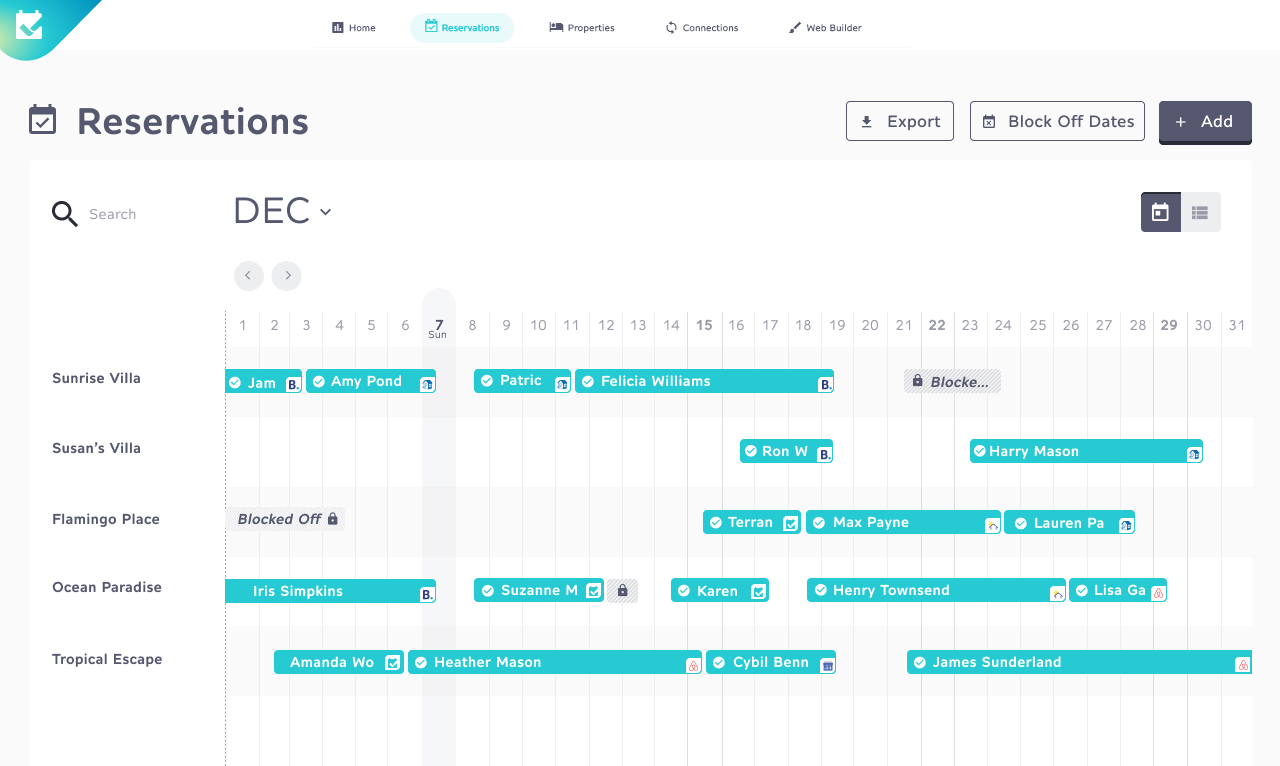 If you will honor the reservations, your account will stay open and connected through the reservation and payment release. Feel free to block your availability beyond these honored reservations, so you don't get new bookings.
If you decide to cancel the reservations, please follow the instructions in this article about how to cancel a reservation.
Step 2 | Block Your Availability
If you don't have any future reservations, block your calendars so that you don't get any bookings while we're disconnecting Smart Connections™.

Step 3 | Disconnect Your Direct Website
Wix and Weebly
If you have a Wix or Weebly website, please log in to your Wix/Weebly editor. Within your Dashboard > Settings, go to your "Apps" and remove/disconnect Futurestay as your booking engine.

Direct Futurestay Websites
Go to your Properties Page and archive your properties so they are no longer searchable on your website.

Step 5 | Reach out to Your Connection Specialist
Once you have completed your above steps, you can reach out to your Connection Specialist.
Let them know that you'd like to disconnect your Smart Connections™ (and whether or not you are honoring reservations).
Our team will start the process of disconnecting your Smart Connections™ and will notify you once you've been disconnected.
Step 6 | Disconnecting Airbnb, Vrbo/HomeAway, or Booking.com
If you had existing Vrbo/HomeAway, Airbnb, and Booking.com accounts before using Futurestay, make sure that Futurestay is removed as the Channel Manager. This is the final step in making sure you're disconnected.
Please follow these instructions to remove Futurestay from your Booking.com Extranet
In your Airbnb account, make sure to remove Futurestay as a "Connected App."
For HomeAway/Vrbo, please contact pm-support@homeaway.com to request to remove the Futurestay software connection from your account permanently.
Now you are officially disconnected and can move forward with other technology solutions.
Questions?
If you have any questions about these steps, reach out to your Connection Specialist and they will help you with disconnecting your account.
‍